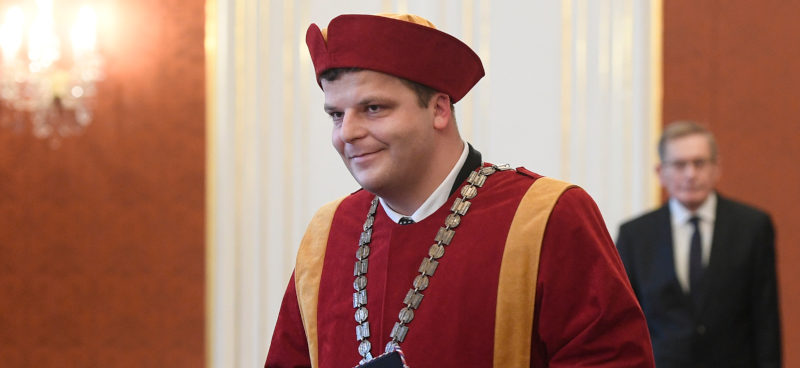 Inauguration Ceremony for the TBU Rector
The inauguration ceremony for the Rector of Tomas Bata University in Zlín, Prof. Ing. Vladimír Sedlařík, Ph.D., will be held in the Assembly Hall of Tomas Bata University in Zlín, Mostní Street, at 2pm on 21 February 2019.
Guests invited to attend the ceremony will receive their admission tickets. Academics who will attend the event in their gown do not need admission tickets.
An official time off has been announced by the Rector in connection with the inauguration ceremony to take place between 1pm and 5pm at TBU in Zlín and between 12noon and 5pm at the Faculty of Logistics and Crisis Management in Uherské Hradiště.