Would you like to work with us?
Information on the current selection procedures aimed to fill vacancies for positions of academic staff and other employees will be posted on this page. You may also apply for inclusion in the TBU database of job applicants (kariera@utb.cz).
Career at TBUWelcome to TBU – brochure A guide for new employeesEqual opportunities – GEP
Students will find here temporary job vacancies as well as help with finding future employment provided by the TBU Job Centre.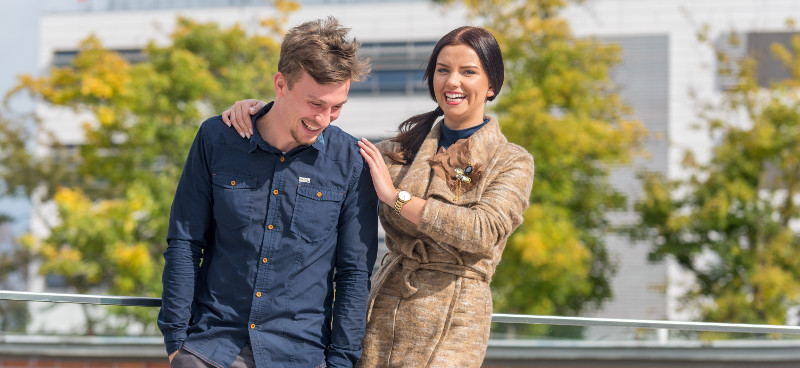 Benefits offered at TBU
Your satisfaction is important to us. We all have to balance work and personal and family life. We know that every minute counts. Therefore, we put emphasis on work-life balance at TBU. At the same time, we are delighted to see our employees' efforts to grow professionally, to upgrade their knowledge, share experience, and move forward.
WORK – LIFE BALANCE
6 weeks of annual leave for non-academic staff
8 weeks of annual leave for academic staff
TBU Nursery School
Flexible working hours
Part-time employment

Allowance for pension insurance contribution or allowance intended for benefits
BENEFITS AND DISCOUNTS
Contribution for catering services provided in the TBU Refectories

Employee programme offering telecommunication services to you and your family members

Partner programme in Komerční banka

Discount in Baťa shops

Discount in Vasky Zlín shop

VIP programme in HP Tronic shops

Discount on tickets at Slovácké divadlo

Discount in OBI shop – Malenovice
TRIPS AND HOLIDAYS
Portáš university Chalet

Valachy Resort and Valtice hostel

Discount on holidays with Čedok travel agency

Discount on wellness package at Augustiniánský dům

Discount on wellness stay at Lázně Luhačovice

 
SELF DEVELOPMENT
Free library services provided by the TBU Library

English language courses for academic and non-academic staff

Staff teaching and training mobilities

Soft skills courses

IT traning courses

Professional knowledge courses

Project workshops and other activities

Sport activities