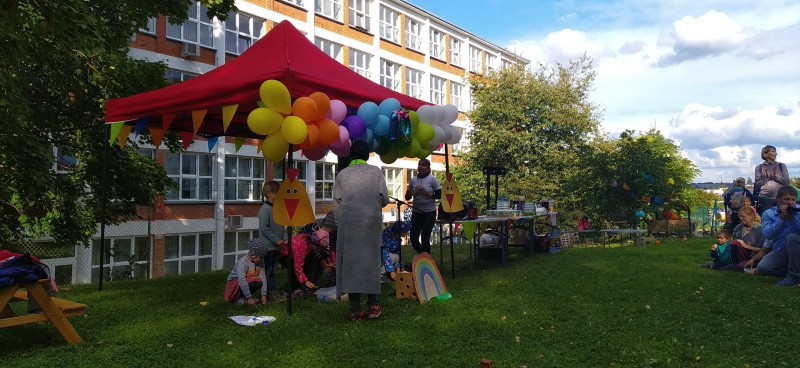 10th Anniversary of the TBU Nursery School
11. October 2021
The TBU Nursery School held a garden celebration on the occasion of the 10th anniversary of its establishment on Thursday, 30 September 2021.
Under the auspices of Tomas Bata University in Zlín and with the support from the European Union, the Nursery School was established in May 2011 as the second nursery school in the Czech Republic run by a university. The Nursery School was created to help TBU students and employees to balance work and family life. The Nursery School was also established as a response to the then lack of places in nursery schools in the Zlín Region. The capacity of the Nursery School has more than doubled since its establishment; in 2013, the Nursery School was entered in the register of nursery schools kept by the Ministry of Education, Youth and Sports.
The celebration started with a speech delivered by the Director of the Nursery School, in which she briefly described the history of the institution and thanked to all its supporters. Attendees to the event enjoyed performance by children from the Nursery School, a bubble show, screening of videos and photos, delicious refreshments, any many other activities. Our great thanks go to students of the Faculty of Humanities, who designed and created didactic aids as gifts.