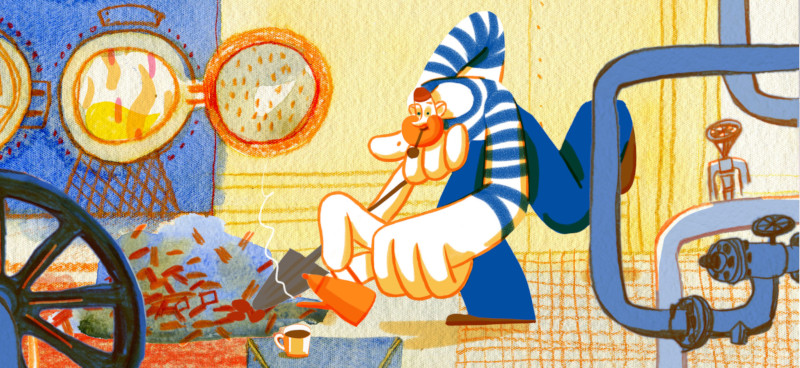 Animated Film by FMC Student to Compete at Berlinale
This year, one of the world's most significant film events, Berlinale – Berlin International Film Festival, will feature an animated film by a TBU student. The author of the film is Aliona Baranova, student of the Animation Studio at the Faculty of Multimedia Communications of TBU in Zlín.
The nearly six-minute long animated film entitled Leaf tells a story of a sailor returning back home. Originally, it was created as a Master's thesis project that was successfully defended by Aliona Baranova in June 2019.
The festival will take place between 20 February and 1 March 2020 and will feature movies from 34 countries.