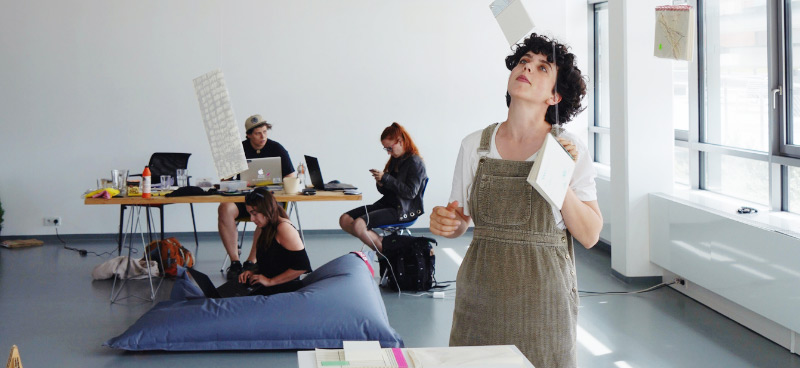 Arts Management Studio to Open the Second Round of Admissions
20. July 2021
Would you like to become a professional in the cultural sector? Are you keen on arts and design? If so, then the Arts Management Studio is the right choice for you. The deadline for the submission of electronic applications to the follow-up Master's programme is 20 August.

Graduates of the Arts Management Studio are successful professionals in the area of fine art and design in the commercial and non-commercial sector, or set up their own projects. They are equipped with the skills for working in teams of artists and other creative individuals, and for leading management processes and the presentation of projects.
The Arts Management degree programme puts emphasis on students' experience and skills. Studies in the follow-up Master's programme are primarily intended for graduates of Bachelor's programmes focused on fine arts, marketing communications, on the history and theory of art, but also pedagogy, museum management, arts management and other specializations.
The Arts Management degree programme also includes work in the university gallery G18, where students have the opportunity to develop their skills, arrange exhibitions and organize cultural events and workshops. More information is available on the website of the studio.