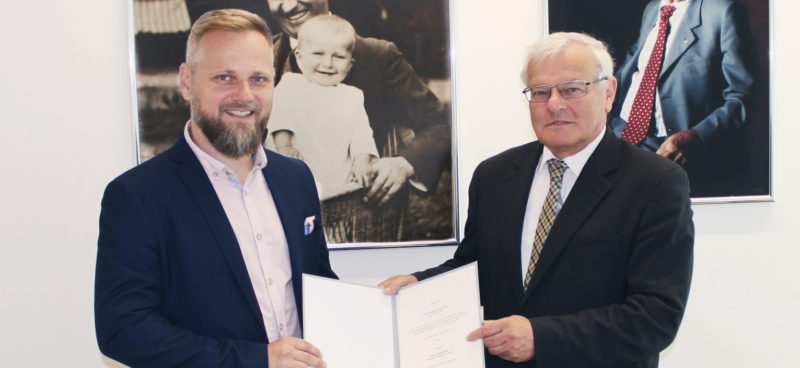 Assoc. Prof. Čermák Was Appointed Dean of the FT
The Faculty of Technology (FT) of Tomas Bata University in Zlín (TBU) has a new Dean. Doc. Ing. Roman Čermák, Ph.D. was appointed to the office of Dean by TBU Rector, Prof. Ing. Petr Sáha, CSc. with effect from 1 July 2018 in accordance with the results of the election held by the Academic Senate of the FT.
Assoc. Prof. Čermák has been working at the Faculty since 2001, when he completed his Master's studies focused on materials engineering. In 2005, he was awarded the acedmic degree of doctor in the degree course in Technology of Macromolecular Compounds at the same educational institution and he was appointed Associate Professor in 2008.
Between 2011 and 2015 he held the office of Dean of the Faculty.