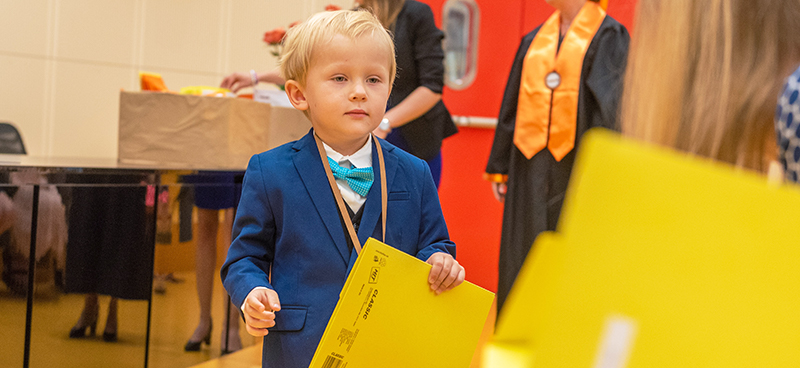 Children Will Take Part in the Junior University
18. August 2020
Small students participating in the 8th edition of the Junior Univerzita® (Junior University) organized by the Faculty of Humanities of Tomas Bata University in Zlín will experience university studies including the educational process and the graduation ceremony.
During the week from 17 August to 21 August 2020, children will be welcomed to the academic community at the matriculation ceremony. They can also look forward to an entertaining programme including various games and fun activities.
The project has been organized by the Department of School Education, whose students studying in degree programmes in Preschool Teacher Training, Pedagogy for Pre-School Age and Lower Primary School Teacher Training set up special projects for small "university students" featuring exhibitions, excursions and other activities under expert supervision.
"We have prepared a matriculation ceremony, playful English lessons, popular laboratory experiments, information on the work of criminalists, adventurous reading sessions and many other activities for the children," described Adriana Wiegerová, Head of the Department of Schools Education.