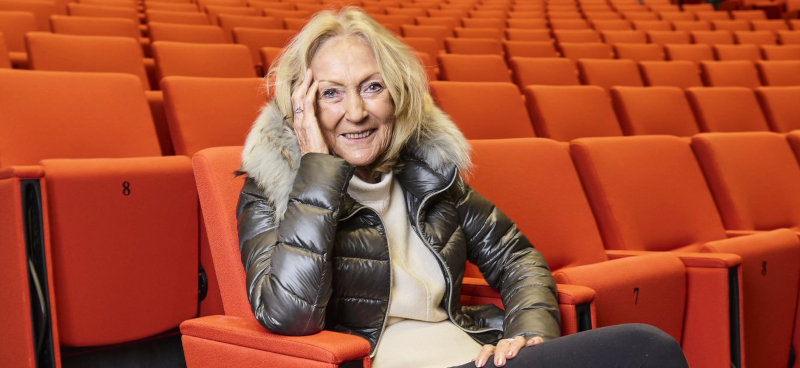 Eva Jiřičná Paid a Visit to the Renovated Assembly Hall
12. November 2021
The world-renowned architect Eva Jiřičná has paid a site visit to review the TBU Assembly Hall, in whose renovation she has been involved. She is the author of the architectural study.
The original Assembly Hall, which is nearly thirty years old, has been transformed into an attractive and modern facility. It has undergone a complete renovation from the roof to the basement. It has been equipped with new seats, state-of-the-art audio technology, newly rebuilt lobby and sanitary facilities.
"The most important thing is that the people who will be seated here and listening to a speaker or a performance feel good. I think we have managed to create a very pleasant and representative environment; after all, very important moments in the lives of students and their families take place here during graduation ceremonies," said architect Eva Jiřičná.
The interior is full of colours, for example, the chairs reflect the colour of the university – orange.
"An architect can never be content with his work, I think that one has to be constantly dissatisfied in order to grow professionally. We all make mistakes, and the question only remains whether we are able to admit our mistakes. The work is almost complete here, but I can still see that few details need to be improved. If I was satisfied with my work, I could retire straight away, and I do not want to do that yet," commented Prof. Eva Jiřičná, who has been collaborating with TBU in Zlín since its establishment twenty years ago.
"It is our pleasure to collaborate with Prof. Jiřičná; we are proud to see the results of her work, her architecture, in Zlín," commented Prof. Vladimír Sedlařík, Rector of TBU.
"After 53 years living in England, Zlín is still my home town. I am proud to be a native of Zlín. I always enjoy coming back here. I consider myself lucky for having the opportunity to create projects here, and I am always honoured to accept such an offer," said Prof. Eva Jiřičná.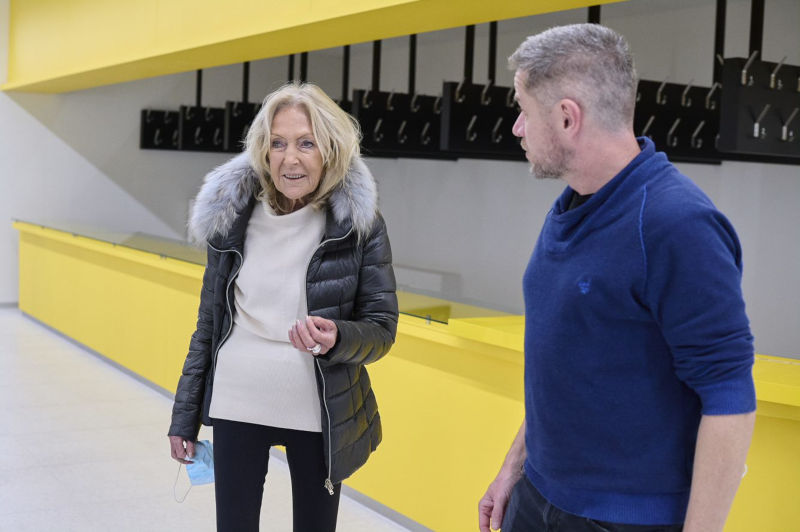 The renovation works began in 2020. Nevertheless, the Assembly Hall had already been closed for two preceding years due to safety reasons. The renovation costs totalled almost CZK 90 million. The costs were covered from the TBU's own resources.
"Operational tests of the new facilities are now underway and, if the epidemiological situation allows, the official opening ceremony will be held in mid-December during the festive gathering to mark the 20th anniversary of the university," commented RNDr. Alexander Černý, Bursar of TBU.