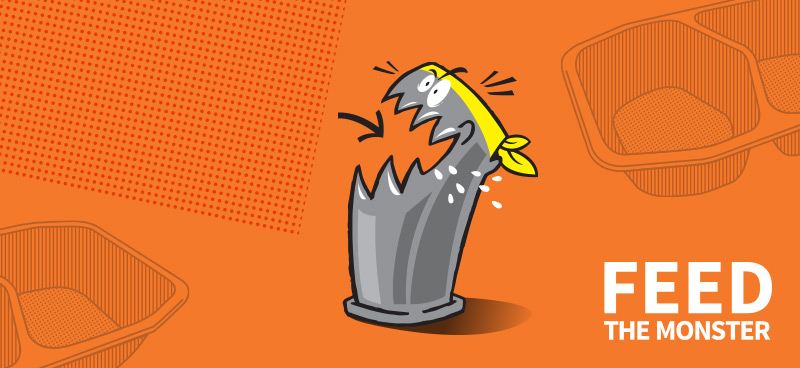 Feed The Monster – Takeaway Box Recycling Project
22. March 2021
TBU cares about our environment. Due to the current situation, for some time now, we have not been allowed to take meals inside our Refectories as we were used to. Therefore, instead of being served on plates, the meals are packed in plastic takeaway boxes, thus producing unnecessary waste and causing an environmental burden.
That is why we have come up with a project called "FEED THE MONSTER", which is focused on purposeful recycling of these boxes. The recycling bins, the so-called monsters, which will be delighted to "eat" the boxes, have been placed in TBU buildings, namely in the Refectory, in the Halls of Residence as well as in the buildings of the Faculties. (In the entrance halls of the following buildings: U1, U2, U4, U5, U6, U11, U12, U13, U15, U16, U17, U18 – Unfortunately, collection is not possible in Uherské Hradiště, where catering is not provided by the HRR.)
We kindly ask you all to join this activity. The purpose of our efforts is to help reduce the amount of waste as much as possible. We can jointly breathe new life to the packaging. Although the packaging will not be reused in the same form, it will be sorted and reprocessed into new materials, from which we will manufacture new useful products at the University.
What should you do? It is that simple:
Buy a meal from the Refectory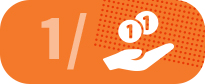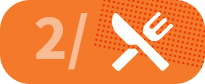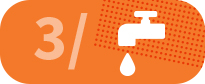 Stack the boxes and feed the monster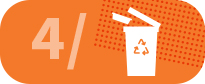 Please only put "solid plastic" boxes in the recycling bins and not "polystyrene" packaging.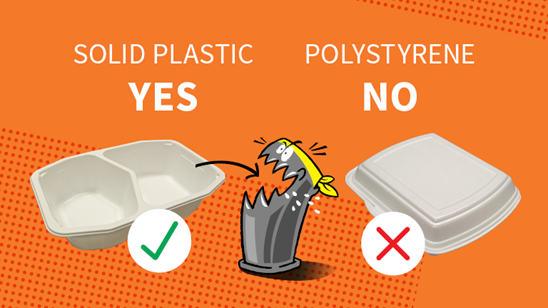 Thank you for joining our efforts. #NoSpaceForWaste