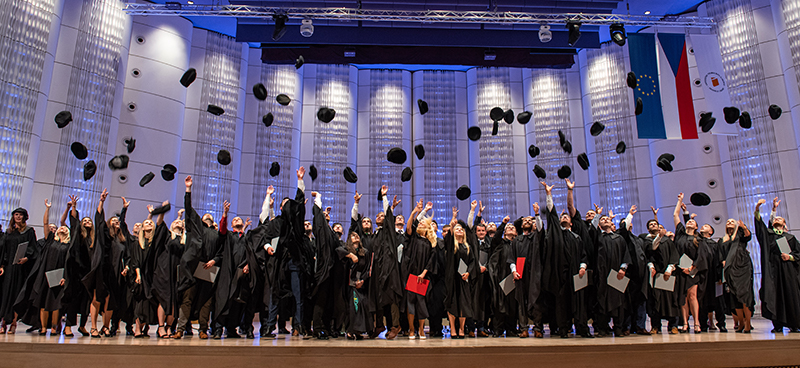 Graduation Ceremonies at the Faculty of Technology
Today, the first graduation ceremony took place at Tomas Bata University. Graduates of the Faculty of Technology, where the ceremonies were held as scheduled, were the first to receive their degree certificates.
This year, approximately 300 students have graduated from the Faculty of Technology. At other TBU Faculties, the graduation ceremonies will be postponed, due to the coronavirus pandemic, and that to September and October, as the final state examinations are still being held. Today, the Rector's Award was also given away, with Ms. Leona Mahelová being the awardee.