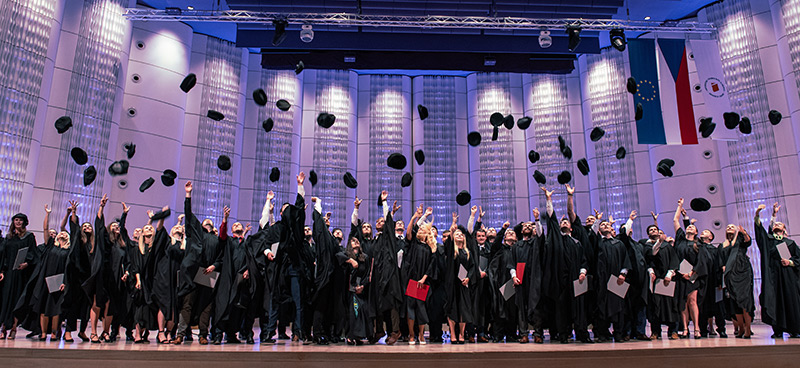 Graduation Ceremonies of Fresh Graduates
1. July 2021
Graduation ceremonies at TBU are traditionally held at the start of the summer holidays. Graduates of three TBU faculties will have an opportunity to enjoy the festive moments and receive their degree certificates during graduation ceremonies held in July; graduates of other TBU faculties will have to wait until late August or September.
The Faculty of Humanities will be the first to hold a graduation ceremony, and that in the Faculty's building in Štefánikova Street in Zlín between 7 and 9 July 2021. Later on, graduation ceremonies will take place in the Zlín Congress Centre: For graduates of the Faculty of Technology from 12 to 13 July 2021, and for those of the Faculty of Applied Informatics on 15 July 2021.
Graduation ceremonies at other TBU faculties are scheduled to take place in August and September (Faculty of Management and Economics in the Zlín Congress Centre from 27 August to 3 September 2021). The Faculty of Multimedia Communications will hold a graduation ceremony on the platform of the 14/15 Bata Institute on 18 and 19 September 2021. The Faculty of Logistics and Crisis Management also chose an outdoor space for their graduation ceremonies, namely the Reduta courtyard in Uherské Hradiště. Graduates will receive their degree certificates there on 24 and 25 September 2021.
We warmly congratulate all graduates and wish them every success!