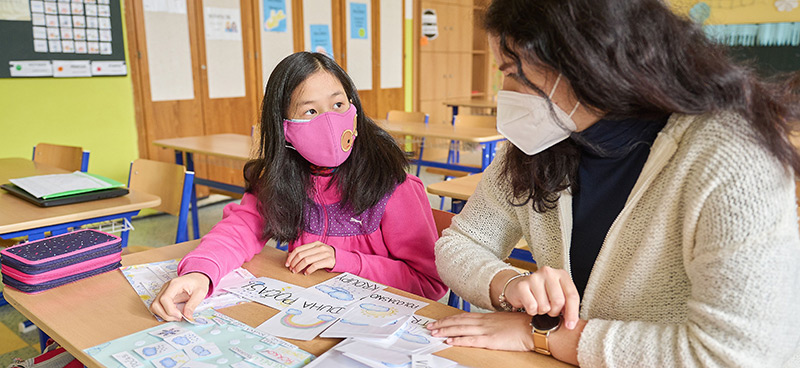 Her Parents Live in Vietnam. TBU Students Help Her Learn Czech in Zlín
25. February 2021
Eleven-year-old Trang came to Zlín from Vietnam in November 2020. Today, after the three-month stay, she is able to introduce herself, greet and thank other people in the Czech language thanks to her hard work and efforts and also thanks to Adéla Langerová, student of the Faculty of Humanities of Tomas Bata University in Zlín. They hold classes every day, focusing particularly on the Czech language.
"When Trang came to Zlín, she was able to spell the Czech alphabet, count to ten and name the basic colours. At present, she is capable of formulating entire sentences. She is a committed and hardworking student. As we already know each other, we know what to expect from one another and how to communicate," said Adéla Langerová, 3rd year student of the degree course in Lower Primary School Teacher Training at the Faculty of Humanities.
Trang's parents remained in Vietnam. She lives in Zlín with her aunt and uncle. She is highly motivated to learn to speak Czech.
"These days, I teach her how to formulate entire phrases and to understand the difference between pronouns, such as he and she. I also teach her to be able to talk about her family, friends and about weather, for example," described Adéla Langerová.
Free remedial classes are offered to primary schools and to families also by students of teacher training courses carried out at the Department of School Education. The services they offer attract huge interest.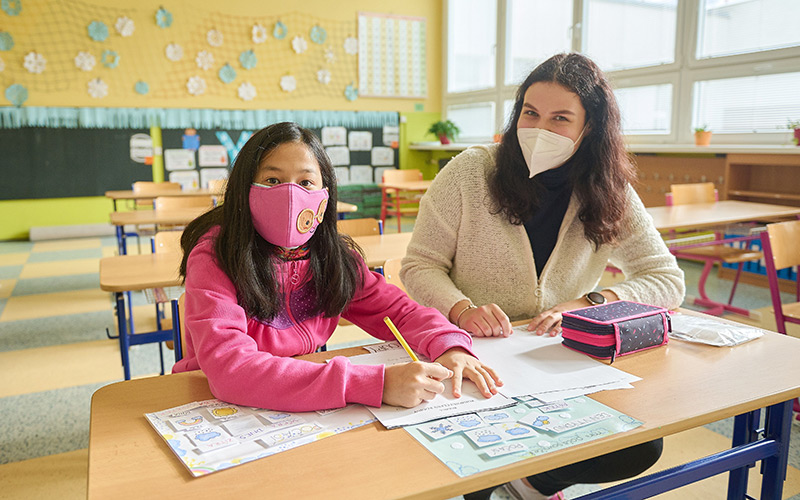 At the present time, approximately seventy students of the Faculty of Humanities provide remedial classes in schools or in families. Remedial classes are offered free of charge and students thus have the opportunity to gain valuable practical experience during their interaction with children.
"We offer remedial classes particularly to students of lower primary schools. Our students teach directly in families, but also in schools, because not every family owns a computer and is able to provide appropriate conditions for distance learning. At present, remedial classes in Czech, mathematics and foreign languages are among the most demanded," added Petra Svěráková, spokesperson of the University.
By mutual agreement between the relevant school, teacher or parent and according to their requirements, the Department of School Education selects and prepares the most suitable student who personally gives classes to the given student.  In addition, various courses are workshops for parents and teachers are held; the Department also provides psychological counselling.
Students of the Faculty of Humanities have been providing assistance and help at various places throughout the pandemic. They take care of children in the families of health professionals, they help tracing contacts in the call centre and provide assistance in hospitals and social care facilities.
"We greatly appreciate the help provided by our students. I am very glad to see that they stick together even in the time of crisis," said Prof. Vladimír Sedlařík, Rector of Tomas Bata University in Zlín.
CNN Prima NEWS coverage (12:37)