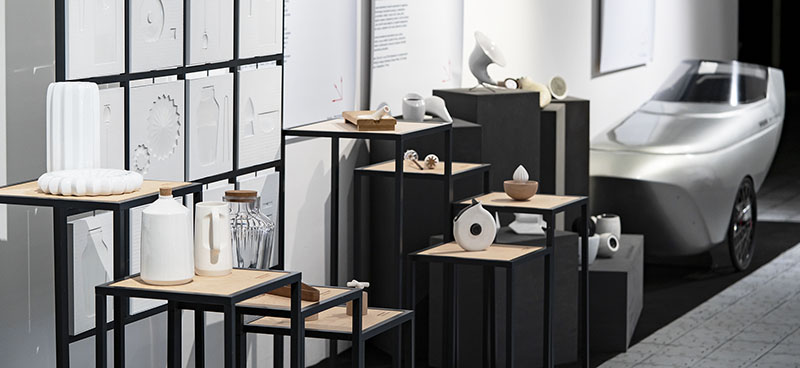 Industrial Design Studio Celebrates Its 20th Anniversary
11. June 2020
The Industrial Design studio of the Faculty of Multimedia Communications of Tomas Bata University in Zlín is celebrating its amazing 20-year anniversary of establishment. On this occasion, the studio has organized a retrospective exhibition in cooperation with the Regional Gallery of Fine Arts in Zlín, promoting significant personalities of the studio, designer projects presented in the Czech Republic and abroad and cooperation with selected companies.
"The playful presentation entitled Pairs in Squares which won the Grand Prix University Award for Overseas and Seisuki Corporate Award within the international Tokyo Design Week in 2015 is worth mentioning, as well as the exposition entitled Cucej and presented during the Design Week in The Netherlands (2016), which focused on the Czech spa sector, or the project Ne-Ro focused on the issue of environmental burden and nominated among the best expositions at the largest design show in Milan," described doc. MgA. Martin Surman, ArtD., head of the studio. The exposition also features an attractive exhibit – the design of an electric motorcycle Kuberg Tauro.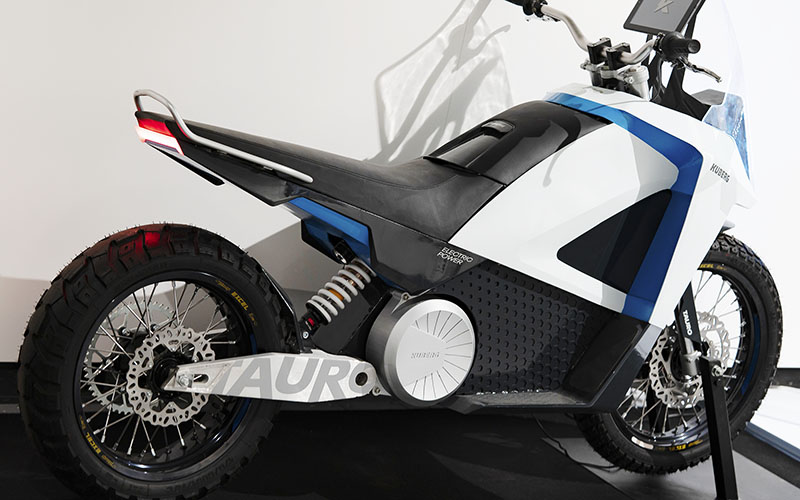 Studies in the Industrial Design studio of the FMC of TBU in Zlín are focused on the issues of designing mass-produced products from the area of design of furniture, interior accessories, electric appliances, machines, means of transportation, etc. The studio builds on the long tradition of industrial design in Zlín, and the town has become the cradle of Czech industrial design mainly thanks to personalities, such as Prof. Zdeněk Kovář, František Crhák and Pavel Škarka, among others.
Currently, the studio presents itself by a collection of furniture and accessories made of bent steel tubes, loosely inspired by the Mannerist style of the late 16th century and by the period during which the Emperor Rudolf II ruled. The project entitled Alchemists was introduced for the first time during the international Design Week in Milan in 2019.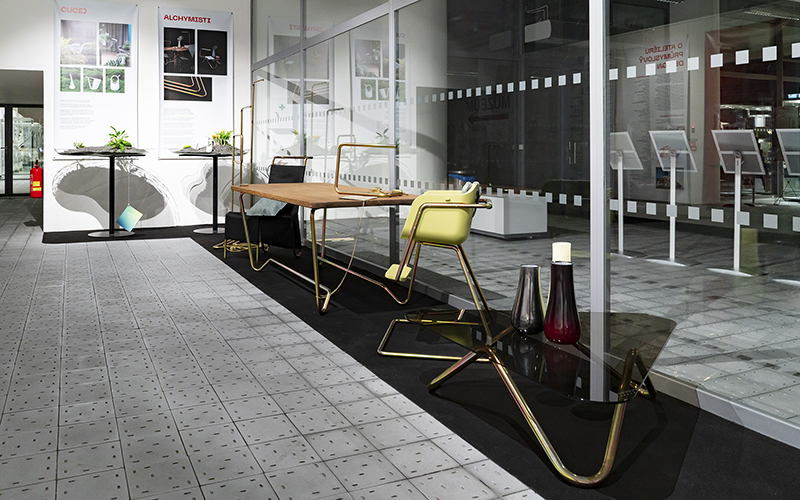 The exhibition will run in the Regional Gallery of Fine Arts in Zlín until 21 June 2020. For more information please go to www.galeriezlin.cz.