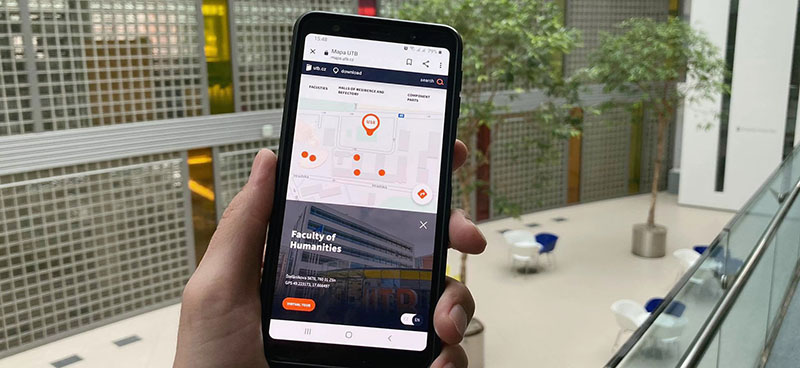 Interactive Map of TBU Buildings Has Been Launched
25. May 2020
Building U1, U11 or UH1? Is it difficult for you to find your way around the TBU buildings in Zlín and in Uherské Hradiště? If so, then we have a good news for you. The website mapa.utb.cz where you can find all the necessary information at one place has been launched recently. It offers a well-arranged, exhaustive, and – above-all – an interactive map.
All the University buildings are listed on the map. By clicking on a particular building you can view the information about the relevant building –which Faculty/component part it houses, its address including GPS data and photographs of the building. You can also open the virtual tour of TBU buildings or plan the journey to a particular building.
The map has been designed by TBU students – Markéta Fajová and Milan Švehla.