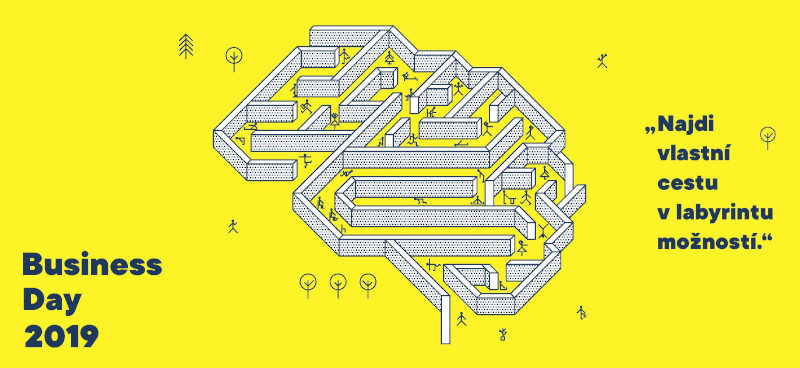 More Than 70 Companies to Give Presentations for TBU Students and Graduates
The sixth edition of the career opportunities fair Business Days 2019 organized by Tomas Bata University in Zlín will take place in the University Centre (U13 building) and Congress Centre from 09:00 to 15:00 on 30 October 2019.
TBU students and graduates will have a chance to visit the stands of a total of 76 companies and institutions operating in various areas, such as industry, finance, marketing, IT and telecommunication, logistics, healthcare, non-profit sector as well as public sector administration. Exhibitors that traditionally participate in the event, such as Barum Continental, Hella, Bosch, Honeywell, Nestle, Miele and Greiner, will present themselves at the fair.
The supporting programme will feature presentations by employers containing offers of internships/ traineeships as well as motivational lectures on Life Hacking by our successful graduate Jirka Doležal. Attendees can have a professional photo taken for their CV, test their English language skills, visit our coffee bar or win one of many interesting prizes.
The career opportunities fair has been organized by the TBU Job Centre and the attendance is free for all students and graduates.
For detailed information and the list of all participating companies please go to www.businessdays.utb.cz.