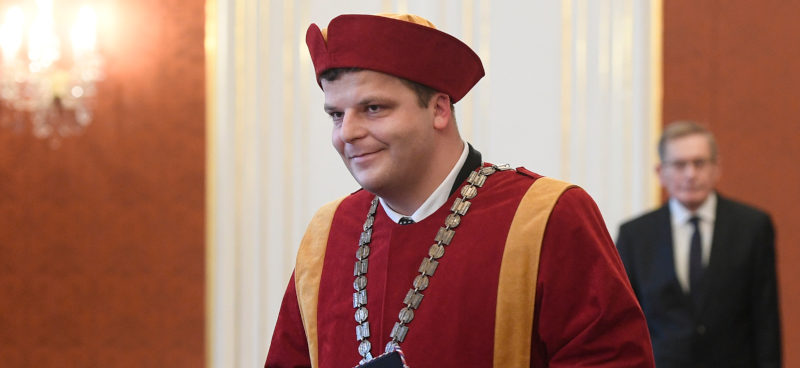 Prof. Sedlařík Assumed the Office of TBU Rector
On 15 December 2018 Prof. Ing. Vladimír Sedlařík, Ph.D., assumed the office of Rector of Tomas Bata University in Zlín (TBU).
Prof. Sedlařík was elected the candidate to be appointed as the TBU Rector by the Academic Senate on 16 October 2018. He was appointed to the office by Miloš Zeman, President of the Czech Republic, on 7 December 2018.
The term of office of a Rector is four years, therefore, Prof. Sedlařík will lead the University until December 2022.
Prof. Sedlařík has completed studies in the degree course in Environmental Technology at the TBU Faculty of Technology. In 2011 he was appointed Associate Professor and in 2017 he was appointed Professor in Technology of Organic Compounds. From 2012 he held the post of Vice-Rector for Research and Development and Creative Activities, and from 2016 the post of Director of the TBU Centre of Polymer Systems.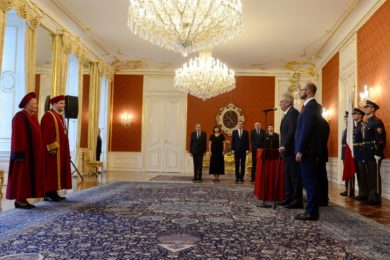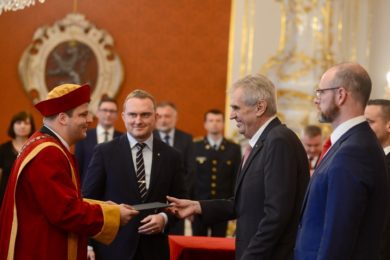 Photo: Archvive of the Prague Castle