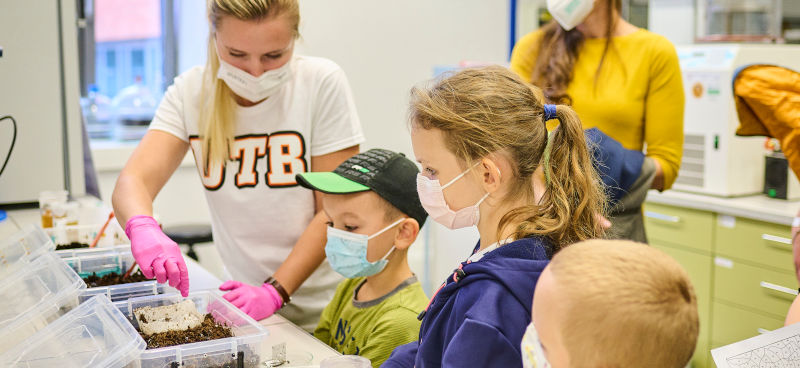 Photo Gallery – Researchers' Night 2021
5. October 2021
A popular and a very much liked event – Researchers' Night – was held on Friday, 24 September 2021. This time, the main theme was TIME. Entry to the science festival, traditionally organized in Zlín by Tomas Bata University, was free.
Attendees to the event had the opportunity to tour the premises of the Laboratory Centre of the Faculty of Technology and the Centre of Polymer Systems, where a busy programme featuring lectures, workshops and experiments was prepared for them. This year, the programme was also held in the Zlín Chateau for the first time. The event also took place at the Faculty of Logistics and Crisis Management in Uherské Hradiště, where, besides many other activities, attendees had the opportunity to see the work of the Integrated Rescue System.
The galleries below showcase a selection of photos from the event.
Centre of Polymer Systems
Laboratory Centre of the Faculty of Technology
Faculty of Logistics and Crisis Management
Zlín Chateau