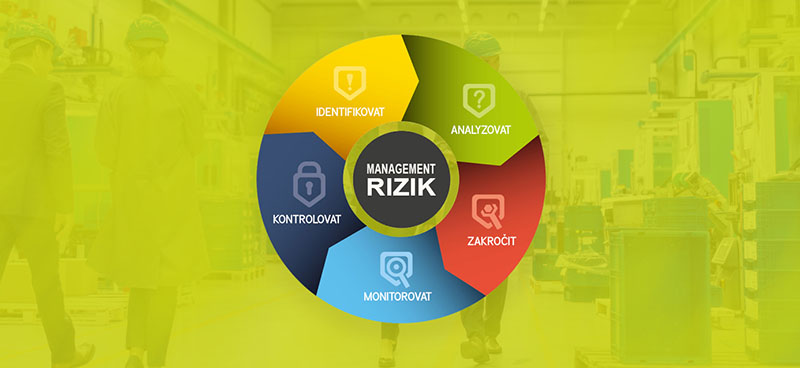 Risk Management – New Challenge for the Faculty of Logistics and Crisis Management
24. June 2020
Do you want to have a health and safety officer at home who has knowledge of corporate processes, risk analysis and enterprise economics? If so, than the new degree programme in Risk Management is the right choice for you! The classes held within this degree programme will commence at the Faculty of Logistics and Crisis Management (FLCM) this September.
The Bachelor's programme in Risk Management was launched as a successor to the degree programme in Process Engineering (degree course in Risk Control), that has been taught at the FLCM since its establishment to the present day. The curriculum of the new degree programme reflects the demands of the labour market and at the same time responses to the request for education of experts in health and safety issues. According to Ing. et Ing. Jiří Konečný, Ph.D., Head of the Department of Crisis Management, "In 75 % the programme is focused on health and safety issues and in 25 % on the economic disciplines, which evidences its interdisciplinary character. Graduates from the degree programme will be equipped with knowledge of risk assessment and control processes, crisis and emergency planning; they will be well versed in cybernetic security, occupational safety and health protection as well as in basic economic disciplines. The professional orientation of the degree programme will enable the graduates to find a job in both corporate and public sector. Since TBU is an entrepreneurial university, we will encourage our students to apply the knowledge acquired during their studies in entrepreneurial activities."
A novelty compared to the previous degree programme in Process Engineering is not only the inclusion of several new, useful and practice-oriented course units (Occupational Safety and Health, Operational Accidents and Their Prevention, Financial Risk Management), but also a significant increase in the number of compulsorily-optional course units at the expense of compulsory course units. Students will thus become the co-creators of their own curricula.
Applicants may submit their applications to both full-time and part-time three-year degree programme in Risk Management from June. The classes will commence in the following academic year, in September 2020.