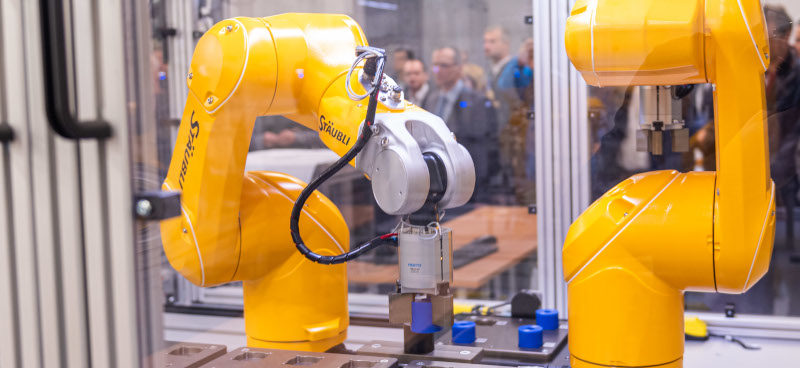 Robots Helpful in Transition of the University to the Industry 4.0 Period
Tomas Bata University in Zlín (TBU) reflects the latest trends in industry, science and study. The Faculty of Applied Informatics (FAI) opened a new robotic systems laboratory today.
The laboratory will be jointly used by the Faculty of Applied Informatics and by the Faculty of Management and Economics (FaME), and that for Bachelor's, Master's and doctoral programmes. Costs of the construction of the laboratory amount to CZK 30 million without VAT, with funding provided from EU financial resources – by the Operational Programme "Research, Science and Education" – and including a financial participation by TBU amounting to 5%.