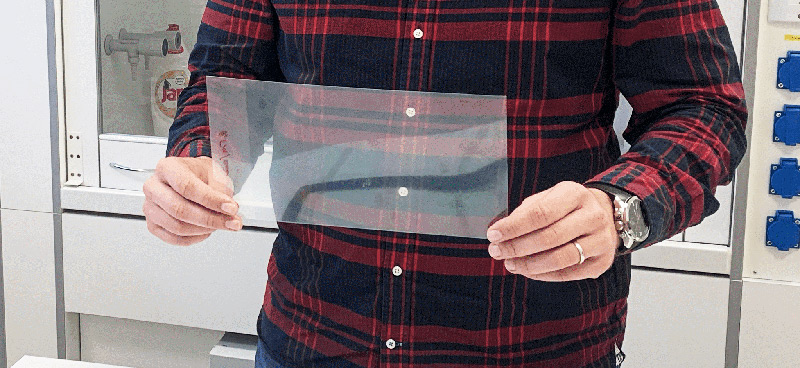 Special Plastic Sheet Eliminates Viruses and Bacteria on Touch Screens
17. February 2021
VResearchers from the Centre of Polymer Systems (CPS) have been developing a special protective plastic sheet intended for touch screen displays. Thanks to its unique properties, the plastic sheet is able to keep its surface clean and to prevent bacteria, viruses or fungi from multiplying and spreading. Natural daylight or fluorescent light will be sufficient to produce the self-cleaning effect.
People come into contact with touch screens several times a day – when operating machinery and equipment at work, in schools, at self-service checkouts and terminals or in restaurants. When touching the screen, users come into contact with a large amount of viruses and bacteria. The newly developed plastic sheet can thus protect the user very well.
"We aim to reduce the risk of transmission of bacteria and viruses among people, and thus increase safe use of touch screens, which are being used across different segments at the present time," said Libor Vošický, co-founder at FORTES interactive, which collaborates on the research project with the Centre of Polymer Systems.
Its easy application, almost unlimited applicability and undemanding character are among the greatest benefits of the plastic sheet. It only requires sufficient light to function properly.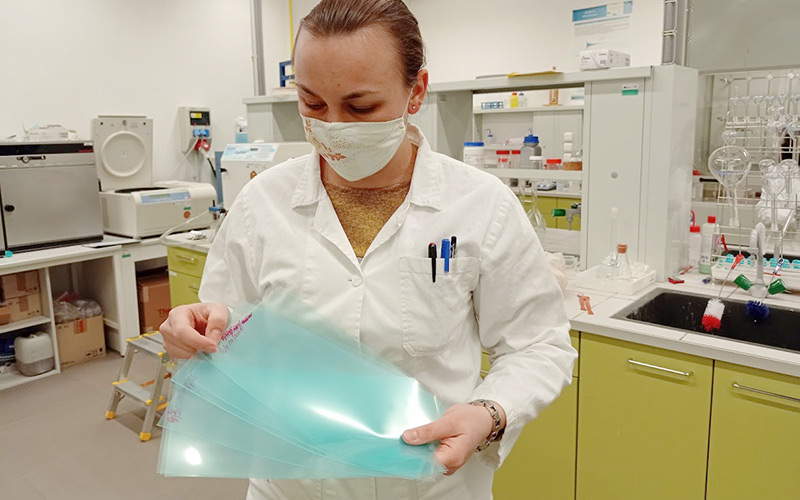 The CPS collaborates on this project with its industrial partner – FORTES interactive company, Synpo company, Faculty of Chemistry of Brno University of Technology as well as with the Centre for Organic Chemistry.
Researchers from the Centre of Polymer Systems, from Synpo company and from the Centre for Organic Chemistry cooperate in the sphere of antimicrobial surfaces in the long-run.
"We have long-term experience in the sphere of antibacterial protection of surfaces. Therefore, it is a challenge for us to participate in the transfer of knowledge and experience to the commercial practice within the project," says Prof. Vladimír Sedlařík, Director of the Centre of Polymer Systems and Rector of Tomas Bata University in Zlín.
The entire process is totally safe and, therefore, may find wide application in various places, where touch panels are used, namely in the above-mentioned schools, offices, administrative departments, hospitals, shopping centres or fast foods. Besides touch screens, the new technology can also be used for door handles or shopping baskets.