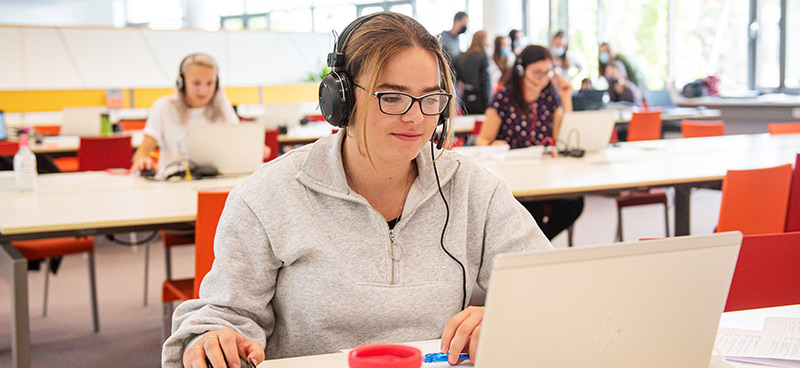 Students Have Been Helping with Contact Tracing in TBU Library for Almost Six Months
1. March 2021
Students of Tomas Bata University in Zlín have been intensively participating in helping public health officers. They call the contact persons of those people who have had a positive test result for COVID-19.
"We agreed on such a form of help with the Regional Public Health Authority in Zlín practically immediately in September 2020. We contacted our students through social networking sites and they reacted very flexibly. I am greatly delighted to see that students are ready to offer assistance, particularly in these difficult times of distance learning, and that some of them have been providing their help for almost half a year," said Prof. Vladimír Sedlařík, TBU Rector.
Since 22 September 2020, the call centre has been operating daily including weekends between 9am and 5pm.
"It is an enormous help, we greatly appreciate it, since it is a huge contribution for the entire Zlín Region. The staff of public health authorities are overloaded with work, therefore any help is greatly welcome," added Eva Sedláčková, Director of the Regional Public Health Authority of the Zlín Region.
All volunteers have been carefully trained; they contact a few dozen people a day by telephone. They ask about their health status or fill in the request form for testing. The University call centre will operate for as long as required.
The operation of the University call centres was co-funded by the Zlín Region between 22 September and 21 November 2020.