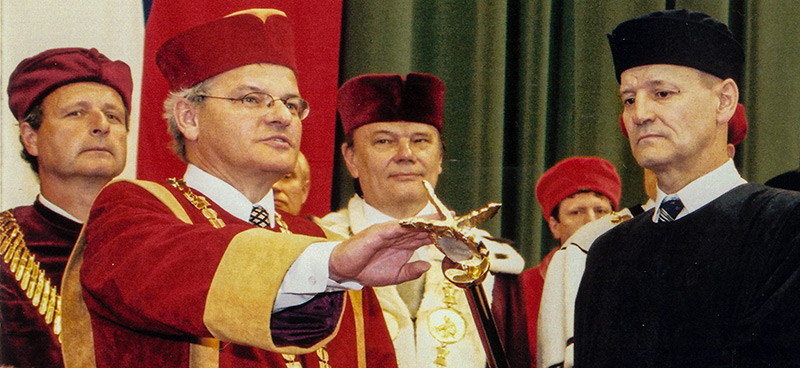 TBU Celebrates 20 Years!
1. January 2021
Tomas Bata University was established as of 1 January 2001 in accordance with the Act on Establishment of TBU. We are going to commemorate the 20th anniversary of the University's establishment in the course of this year.
Do you know that more variants of the name of the new university had been discussed? Names, such as University Zlín or Walachian University had been taken into consideration. As the time passed by, the idea to name the university after the legendary founder of the footwear empire, Tomas Bata, proved to be a very wise decision, because his son, Tomas Bata Jr., helped the young university open the door to the outside world.
The photograph depicts the matriculation ceremony of the University and its founding Rector, Prof. Ing. Petr Sáha, CSc., which took place on 16 May 2001.