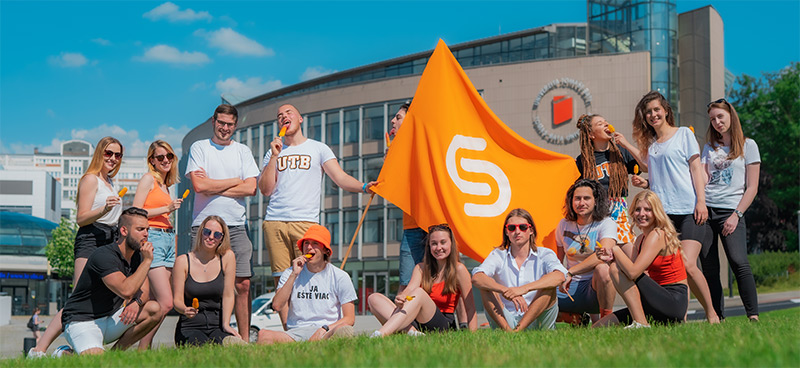 TBU Get-Together Camp 2021
29. June 2021
Those who want to get ready for their freshman year will have the opportunity to take part in the TBU Get-Together Camp 2021 organized by the TBU Student Union in cooperation with the University.
The camp will feature an attractive programme, including presentations, competitive games, parties and a lot of fun. Freshmen will have the chance to get acquainted with their fellow students. The camp will be supervised by instructors from the Student Union – more experienced students in higher years.
The camp will be held in the following two sessions:
1st session: 23 August – 26 August 2021
2nd session: 30 August – 2 September 2021
Those who want to take part should stay tuned for the opening of registration on 12 July.
For more information go to the website: www.seznamovak.utb.cz (in Czech only).