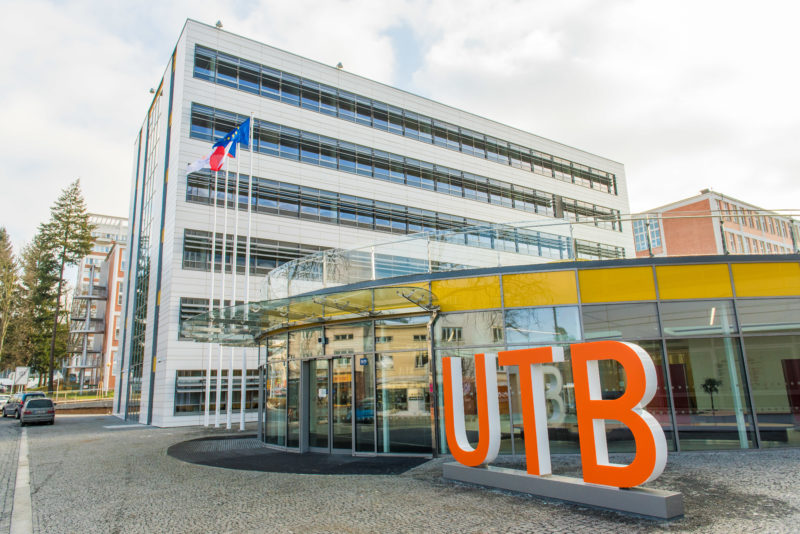 TBU Has Been Testing Its Staff for COVID-19
1. February 2021
Since the beginning of 2021, Tomas Bata University has been offering free testing for COVID-19 to its employees. Employees may be tested on a voluntary basis in building U18 (Faculty of Humanities), namely every Wednesday.
"Antigen testing has received a lot of positive feedback. Employees may register through our booking system at https://covid-test.utb.cz/Web/schedule.php. The testing is carried out by the staff of the Department of Health Care Sciences," says Adriana Knápková, TBU Vice-Rector for Internal and External Relations.
Two persons working in the Refectory have been tested with a positive result so far. After careful consideration of the situation and consultation with the Regional Public Health Authority in Zlín, the Refectory will continue to provide its services. According to the Regional Public Health Authority, the risks for the diners have been assessed as minimal.
"All employees of the Refectory undergo regular testing; we proceed in accordance with the instructions given by the Regional Public Health Authority. We require that our staff observe all hygiene measures imposed, namely the use of face masks, social distancing and regular hand sanitization and use of disinfection," says Michal Navrátil, Director of TBU Halls of Residence and Refectory.
The University Refectory has been offering delivery of packed meals including soups since spring 2020.
"We approach the current situation responsibly; health of our employees is the number one priority for us. Employees are offered the opportunity to work from home. We have also suspended the arrivals of short-term international students in order to minimize the risks of infection," says Vladimír Sedlařík, Rector of TBU. He also points out that it is absolutely necessary to strictly abide by the measures imposed in connection with the outbreak of COVID disease.