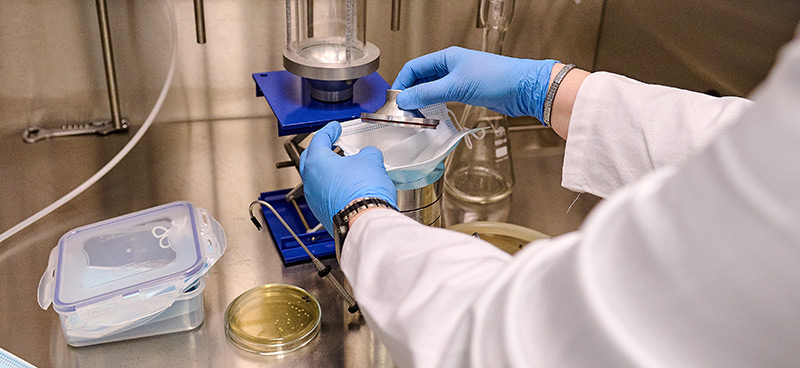 TBU Is Testing the Effectiveness of Face Masks as the Only Institution in the CR
21. April 2021
Tomas Bata University in Zlín has begun to test the bacterial filtration efficiency of disposable surgical face masks. The testing is implemented in the Centre of Polymer Systems (CPS) in cooperation with the Institute for Testing and Certification (ITC). The tests of surgical masks are carried out in accordance with the required mandatory standard for medical devices (ČSN EN 14683+AC:2020).
During the test, a potential infected user is simulated, emitting infectious droplets. The test is thus used to detect the ability of the given face mask to filter out the dangerous aerosol.
"We have a special machine here – nebulizer, which creates aerosol containing the staphylococcus aureus bacteria. If the face mask functions appropriately, it must filter a minimum of 95% of aerosolized particles containing this staphylococcus," describes Prof. Vladimír Sedlařík, Director of CPS and Rector of TBU.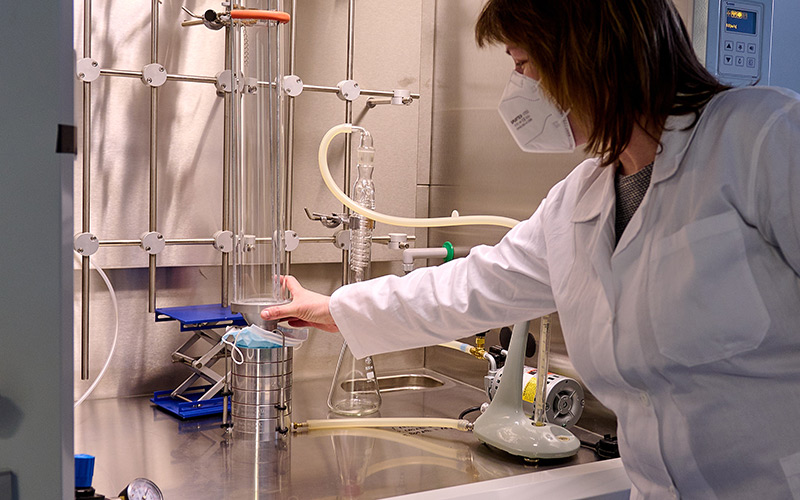 In order to test a single face mask produced by a given manufacturer in accordance with all the requirements set out by the standard, a total of 75 pieces are needed. It takes approximately four to eight weeks to carry out all the necessary tests, depending on how busy the laboratory is. The testing of surgical face masks is intended for all entities, which produce or import these products, i.e. disposable medical face masks. It takes several weeks to discover whether the face mask has successfully passed the test or not.
"Mutual cooperation between the University in Zlín and the Institute provides a unique opportunity for the manufacturers of these medical devices to have their products tested at one place in accordance with the ČSN EN 14683 European Standard. A positive result achieved in the test is one of the requirements, however, not the only one, that the product must meet in order to be introduced to the unified market of the European Union," says Ing. Jiří Samsonek, Head of the Testing Division of ITC.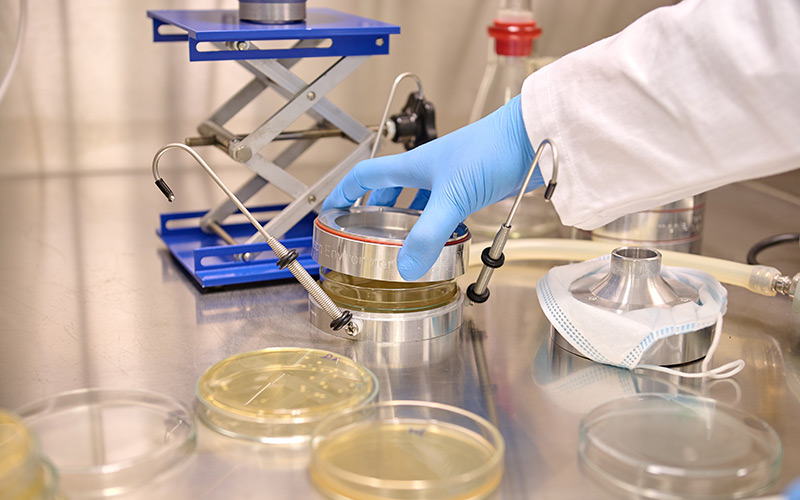 One of the companies, which have their products tested in the Centre of Polymer Systems is the Zlín-based company SPUR. In collaboration with the University, the SPUR company is working on the development of nanomaterial able to filter out coronavirus.
"We are delighted to see that the laboratories of the Zlín-based university carry out the tests of the filtration properties of the face masks as the only institution in the Czech Republic. We appreciate the fact even more with regard to our long-term successful cooperation with the University," says Tomáš Dudák, CEO of the SPUR company.