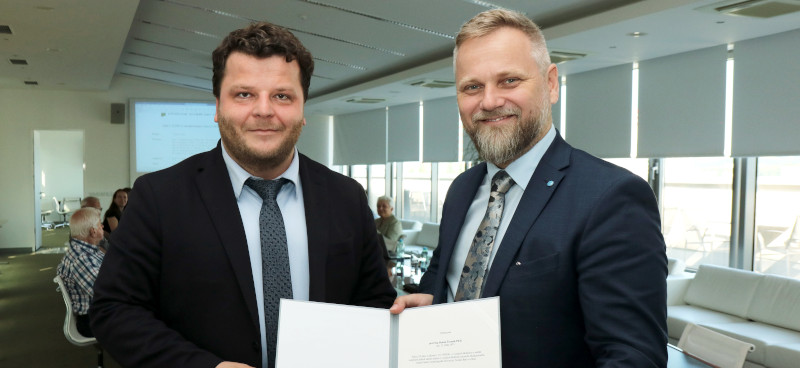 TBU Rector Appoints Newly Elected Deans
8. June 2022
The Rector of Tomas Bata University in Zlín, Prof. Vladimír Sedlařík, has appointed the newly elected Deans of the Faculty of Logistics and Crisis Management and the Faculty of Technology.
Assoc. Prof. Zuzana Tučková and Prof. Roman Čermák will build on their previous, successful tenure as Deans. They will hold the office for another four years.
According to their visions, the main goal of the university is to educate graduates who will become key experts in business and industry.