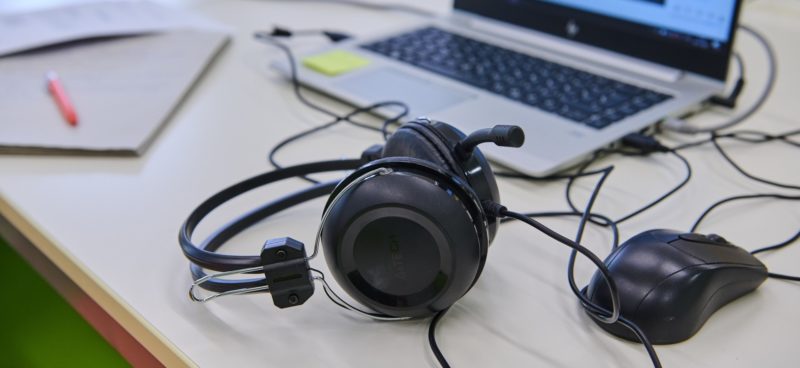 TBU Students Help with Contact Tracing Again
11. November 2021
The call centre run by Tomas Bata University in Zlín has resumed its operations since 9 November 2021. Students help with contact tracing. A call went out from the Regional Public Health Authority for volunteers to take part in activities.
"The existence of a university means that the relevant region has a significant potential for development and for the management of crisis situations. The epidemiological situation is rather unfavourable, and the time has come to encourage our students and employees to offer a helping hand to the inhabitants of our region," commented Prof. Vladimír Sedlařík, Rector of TBU in Zlín.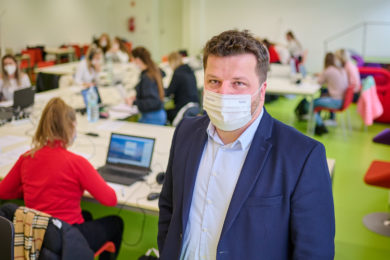 The Call Centre is located in the building of the Faculty of Humanities where students call the relatives, acquaintances, colleagues and other contact persons of those people who have had a positive test result for COVID-19. Students of the Faculty of Logistics and Crisis Management in Uherské Hradiště also participate in the activities.
"We are very delighted to see that the University is ready to offer assistance, we greatly appreciate it. The numbers of infected people keep going up, therefore it is necessary to strengthen tracing efforts. We have to point out that early detection is what matters the most, so the students' help will be greatly welcome," described Eva Sedláčková, Director of the Regional Public Health Authority of the Zlín Region.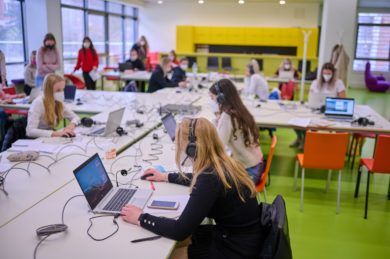 Approximately twenty students will work in the call centre on a daily basis. The call centre will be open from 8am to 4pm all days of the week, including weekends and bank holidays.
"Again, we will encourage particularly first-year students to join the tracing team; they can have part of the hours worked included in their compulsory practical training. This semester, they are supposed to take their practical training in facilities focused on health and prevention. Shift work performed by the students on weekends will take the form of a temporary job and will be paid by the Zlín Region," commented Petr Snopek, Vice-Dean for Lifelong Learning and Practical Training at the FHS.
The University ran the call centre from September 2020 to May 2021 on the premises of the TBU Library. "The current call centre will be operating for as long as required by the Regional Public Health Authority in Zlín. We estimate that it will take several months," commented Assoc. Prof. Adriana Knápková, TBU Vice-Rector for Internal and External Relations.