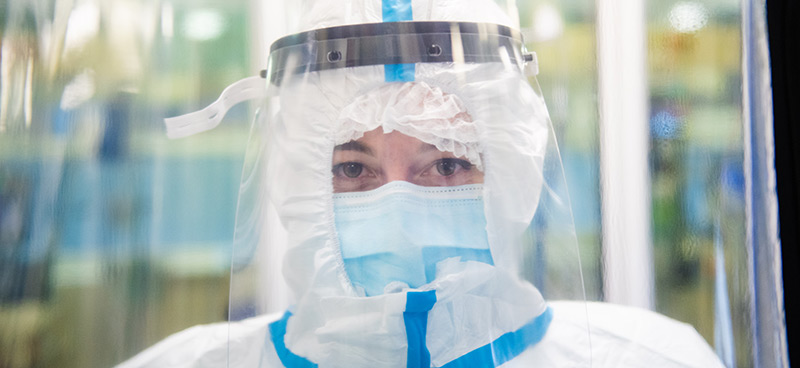 TBU Students Provide Help in Hospital
30. October 2020
Students of the Faculty of Humanities (FHS) began to provide full assistance to health professionals in the Zlín Region in the middle of October. Particularly students of the Department of Health Care Sciences started to execute the so-called labour obligation and got involved in full operation of Tomas Bata Regional Hospital in Zlín. 
"The helpers include about 50 third year students of the degree courses in General Nursing, Midwifery and Health and Social Care Worker," says Petr Snopek, FHS Vice-Dean, who, at the same time, works as a head nurse in the orthopaedic ward of the hospital in Zlín.
"I did not hesitate for a second and went to help where assistance was needed most. It is an interesting experience for me. One realizes the true value of health here," says Marie Hanáčková, student of the degree course in General Nursing, who works in the pulmonary ward of the hospital at present.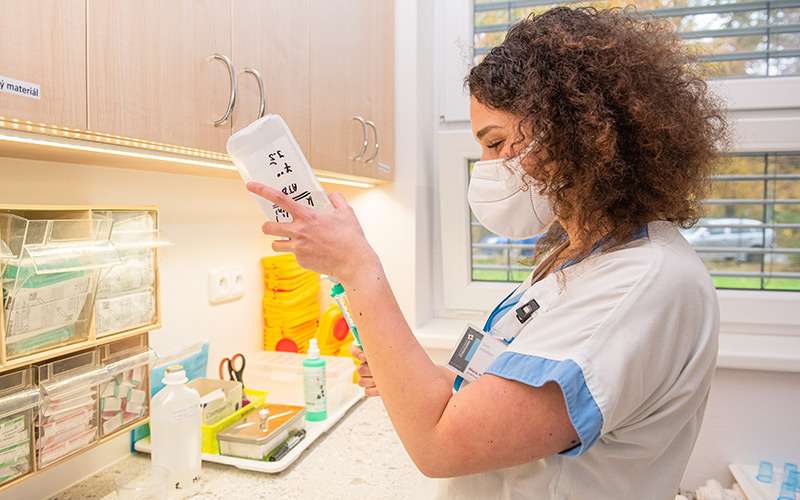 TBU students provide their assistance in standard wards, but also in wards where professionals take care of Covid-19 patients. And the work is not easy at all, but it enriches students immensely.
"We take care of those patients who require acute care. Patients are often admitted to hospital "in the nick of time", when we all have to collaborate, because each second matters. Sometimes it is really hard; we have to assist to the doctor during intubation, connect the patient to the vital function monitor device, and administer medicine, ideally all at once. Most of the patients are connected to mechanical ventilation; and it is not that common to have such a number of patients who are breathing thanks to a "device"," describes student Veronika Mňačková.
More and more students are offering their much needed assistance; thus responding to the ever-growing demand for them from healthcare facilities.
"Besides third year students, also students in lower years are repeatedly encouraged to provide assistance; any helping hand is welcome in the hospital," says Petr Snopek.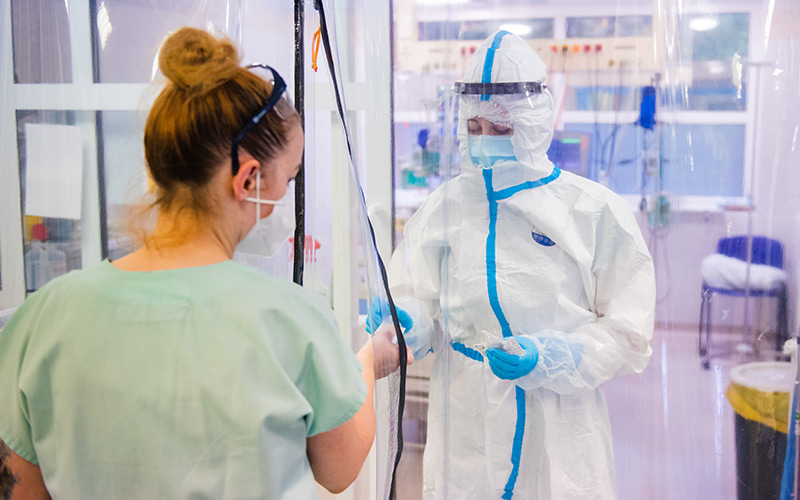 In addition to students of health care programmes, also students of teacher training degree programmes and non-teacher training degree programmes taught at the FHS offer a helping hand in the fight against Covid-19.