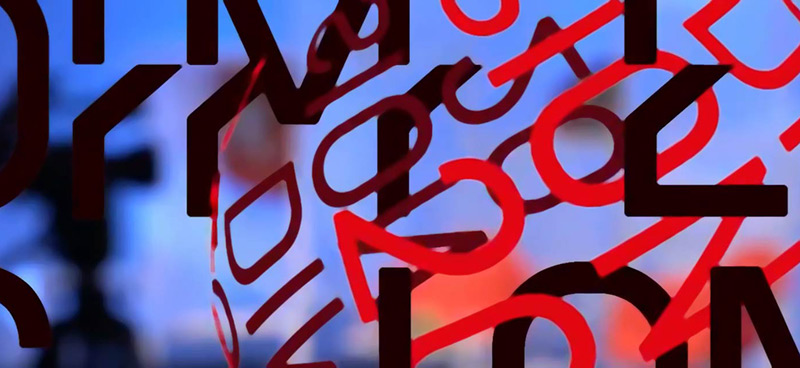 TBU Students Scored Great Success in the National Student Design Award
15. December 2020
Students of the Faculty of Multimedia Communications of Tomas Bata University in Zlín achieved enormous success in the 2020 National Student Design Award. They won a total of seven prizes. This year, the contest was held for the thirtieth time and enjoyed the participation of young and talented designers coming from all types of educational institutions.
In the competition for 2020 Excellent Student Design, the first prize went to Silvia Klúčovská, who created a website called Znakověda (the Science of Sign Language).
According to Silvia, the website is intended not only for pedagogy students, but also for the general public as well as for individuals with hearing impairments. 
Also Kristýna Londinová was awarded in the same category for a series of posters and animations reflecting the current events and entitled Graphitical 2020.
In the category Good Student Design, Martin Egrt and Milan Quang Nguyen won the first prize for the Visual Identity of the 5th Edition of Zlín Design Week.
Adam Komůrka received the Award for Visual Communication of the Digital Design Studio 2020.
Martina Kubalová with her explainer video Pock it don't drop it! and Jaroslav Dlask with his UX/UI iRozhlas news application created a video, which form part of a campaign raising awareness of the nuisance caused by cigarette ends.
The international contest National Student Design Award is intended for universities, higher education institutions, tertiary technical schools, secondary technical schools and vocational schools focused on design, handicrafts, architecture, visual arts and related specializations in the Czech Republic and abroad. The category focused on visual communication also formed part of the contest this year. The contest enjoyed huge attendance, as in the previous years. A total of 142 authors and two teams coming from ten universities and higher education institutions and a number of tertiary technical schools and secondary technical schools took part in the contest with 135 projects. 72 projects were nominated for the Award. The results of the contest were announced online for the first time in history.