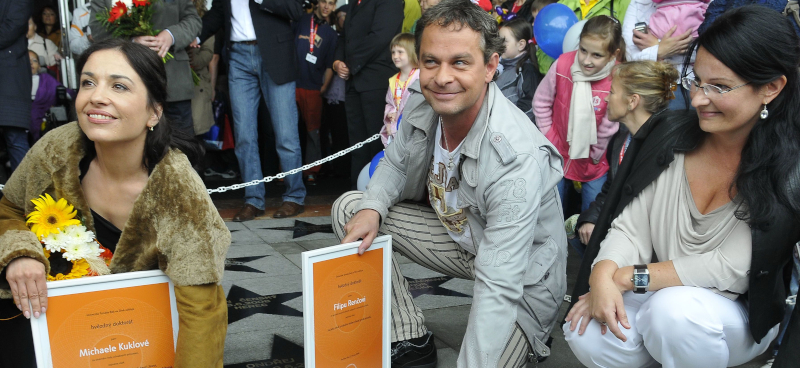 TBU to Award "Star Honorary Doctorate" at the Zlín Film Festival
7. September 2020
Also this year, Tomas Bata University in Zlín is taking a significant part in the organization of the Zlín Film Festival. One of the events through which the University will contribute to the programme of this year's edition of the Film Festival is the award of the so-called "Star Honorary Doctorate".
Reputable artists, such as Jiřina Bohdalová, Lucie Vondráčková, Mahulena Bočanová, Tereza Brodská, Dana Morávková and Jan Čenský have been presented with the award over the past years. This year, it will be actors Vojta Kotek and Jiří Mádl who will be awarded the "Star Honorary Doctorate".
It is an entertaining and humorous event. The award will be handed out by Prof. Vladimír Sedlařík, TBU Rector, at 4pm on 8 September 2020 in front of the Grand Cinema in Zlín.
Come attend the event! We look forward to meeting you there!