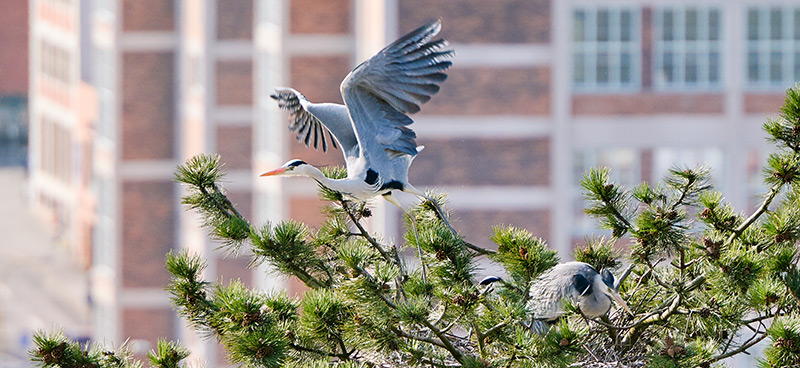 TBU Will Get Involved in the International City Nature Challenge for the First Time
30. April 2021
The international City Nature Challenge 2021 project starts today and will run until 3 May 2021. The Faculty of Logistics and Crisis Management of Tomas Bata University in Zlín will also participate in the event.
Anyone can get involved in the project.
"People may explore the beauty of nature in the heart of Moravian Slovakia. The only condition is having eyes wide open, and a smart phone or camera in hand. Participants may then upload their observations to the mobile app. People will be looking for birds, mammals, reptiles, butterflies, beetles, mushrooms, plants, simply all the living things," Matyáš Adam, coordinator from the Faculty of Logistics and Crisis Management describes the event.
It is precisely the interconnection between the general public and researchers within the so-called citizen science that is one of the best ways of studying nature and its biological diversities. All observations will take place in the cadastral area of Uherské Hradiště, Kunovice and Staré Město.
The event held in Uherské Hradiště has been organized by the Faculty of Logistics and Crisis Management of Tomas Bata University in Zlín in cooperation with the Trnka Science Centre, a department of the Children and Youth Centre Uherské Hradiště and the Youth Information Centre Uherské Hradiště.
The challenge itself kicked off in the US in 2016, and it was organized by the Natural History Museum in Los Angeles and the California Academy of Science in San Francisco. The first edition was a duel between the two cities. More than 20,000 observations were recorded during the eight-day event, and thanks to the feedback obtained from more than 1,000 participants, the information about the challenge quickly spread across other cities in the US and around the world. Last year, 244 cities from 40 countries participated in the competition, over 43,000 people got involved and more than 800,000 observations were recorded. This year, also Prague, Brno and Uherské Hradiště joined the competition.
More information about the event and educational materials are available at the website: www.citynaturechallenge.cz.