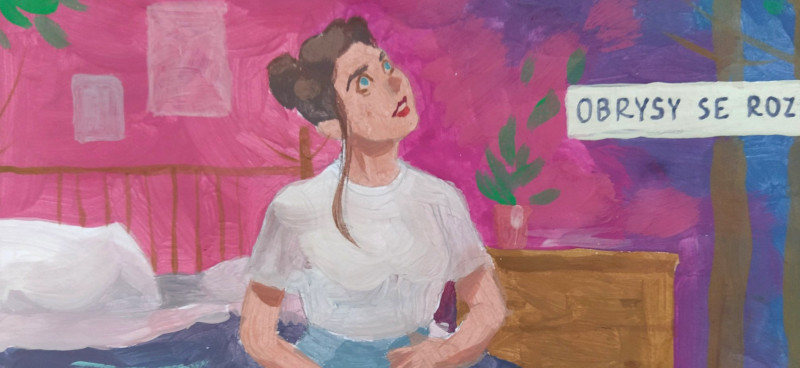 The Best Comic Designed by a FMC Student
The most awesome Czech comics are created at the Faculty of Multimedia Communications (FMC) of Tomas Bata University in Zlín. Two students of the FMC scored success in the 5th edition of the contest intended for secondary school and university students at Czech and Slovak educational institutions and entitled CS.KOMIKS.19: Kryštof Ulbert took first place in the Czech section of the competition, and Nina Blažková won a special award for creative expression, which was presented for the first time in the history of the contest.
The jury assessed a total of 63 creative projects. The victorious projects will be published in the AARGH! comic revue.