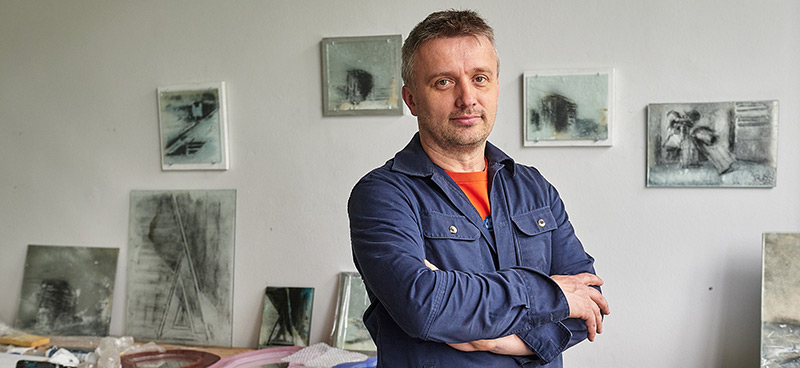 The Only Czech at the London Design Biennale Is from TBU
19. May 2021
Professor Petr Stanický, an internationally established artist, Head of the Glass Design studio at the Faculty of Multimedia Communications (FMC) of Tomas Bata University in Zlín (TBU), will be the only representative of the Czech Republic at this year's London Biennale. The installation, designed specifically for a specific space at Somerset House, which is a former royal palace in Central London, will be on view from 1 to 27 June of this year.
Petr Stanický has been chosen as the only representative of the Czech Republic by Es Devlin, the artistic director of the Biennale, who authored, among other projects, the British Pavilion at the EXPO exhibition held in Dubai.
"Exhibiting at Somerset House is subject to strict requirements and regulations. I had to make detailed drawings of all parts, prepare a static solution, and plan a lot of details. Artistic Director Es Devlin, with whom I consulted the project, accepted it practically unchanged," says Professor Petr Stanický, adding: "I started preparing this project before the pandemic, the original event was planned to take place last year. There are complications due to the current situation, but I believe that everything will be all right."
London Design Biennale is an international exhibition held at the prestigious address at Somerset House, a former royal palace. The ambitious exhibition project, which raises questions about whether and how we can influence the world for the better through design, will present more than thirty selected artists, curators and institutions. The previous edition of London Design Biennale in 2018 attracted more than 40,000 visitors. No artists from the Czech Republic have exhibited their works at the event before.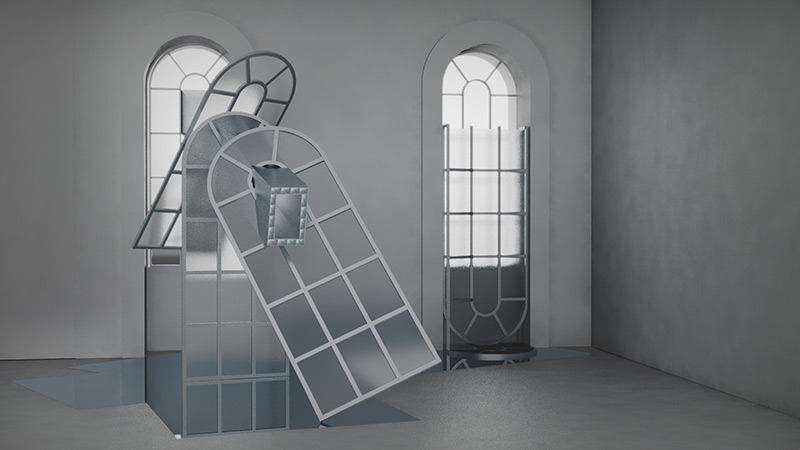 "The spatial site-specific installation, which I have prepared for a specific location inside the west wing of Somerset House, includes distinctive window openings that provide regular gaps in the entire structure of the architecture, thus creating a dominant rhythm pervading like a constant along the entire ground floor of the palace architecture," says Petr Stanický when describing his presentation in London.
Petr Stanický is an internationally acclaimed author. In the late 1990s, he studied at the famous Rhode Island School of Design in Providence, where he met, among others, the world-renowned sculptor Bruce Chao. Thanks to the Fulbright scholarship, he moved to New York later on, where he spent several years. As a doctoral student, he worked at the New York Academy of Art for a year, afterwards, in a sculpture studio in Brooklyn, and then with Jeff Koons, who is known mainly for his huge magnifications of everyday objects – balloon animals, for example.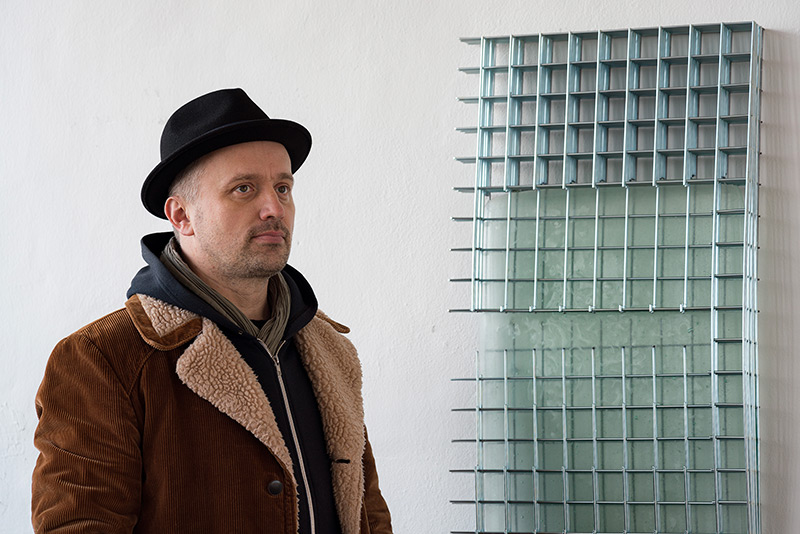 "Petr Stanický is a renowned expert and I am very happy that he will represent our Faculty during such an important event. Supporting our teachers internationally is one of our goals, and Petr shows an example of the right path to take," says Josef Kocourek, Dean of the Faculty of Multimedia Communications.
Although Petr Stanický later moved back to the Czech Republic, where he holds the post of the Head of the Glass Design studio at Tomas Bata University, he continues to focus on foreign projects. This year, for example, he will present his work at The Venice Glass Week in Venice, Italy, at an exhibition in Latheronwheel, Scotland, or at the European Glass Context in Denmark, where the selection of the best of contemporary European glass art will be presented. He is preparing a large exhibition in cooperation with designer Jakub Berdych to be held at the Rosenfeld Palace in Žilina, Slovakia in July 2021.