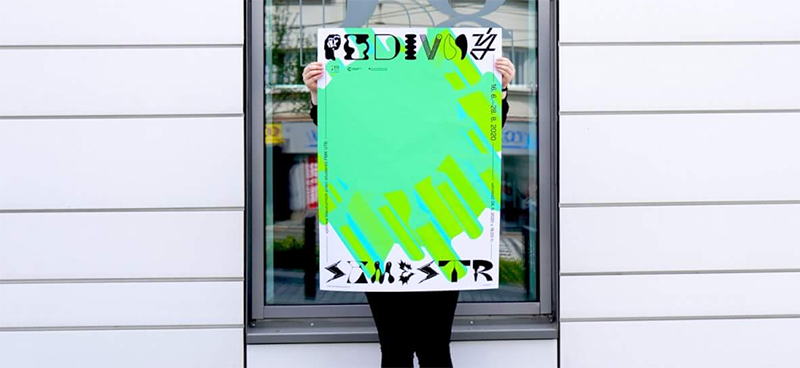 Weird Semester Seen through the Eyes of Students
15. June 2020
An exhibition featuring final projects and final semester projects of the students of the Faculty of Multimedia Communications (FMC) of Tomas Bata University in Zlín reflects the impact of the coronavirus pandemic on the lives of students. The exhibition showing projects designed by students of all eleven FMC studios during the coronavirus lockdown opens in the G18 gallery on Tuesday 16 June. The opening preview of the exhibition will be held on Wednesday 24 June, starting at 6pm.
Students have lived through a period that nobody of them had experienced before. They call it "weird" that is why this term has been used in the title of the exhibition. Film projections, posters, photographs, glass products, graphics as well as jewellery items reflect their mood during the pandemic.
"The international environment of the academic world got isolated, research units and studios were abandoned, the University shut down and all the communication was done online," explained Vendula Gregorovičová from the G18 gallery.
The Weird Semester exhibition features student works created during the period when no workshops, studios, equipment and software were available to students, and reflects their experience.
"At the exhibition "Weird Semester", we will present the projects by students of all studios of the FMC designed during that weird period. Students in the final year of Bachelor's and Master's programmes will present their projects at the exhibition "DIPLOMKY 20" in September. I am really glad that students and their teachers tackled the difficult task of fulfilling their academic requirements. Moreover, I feel proud that many of them joined various activities and helped where needed," said Irena Armutidisová, Dean of the Faculty.