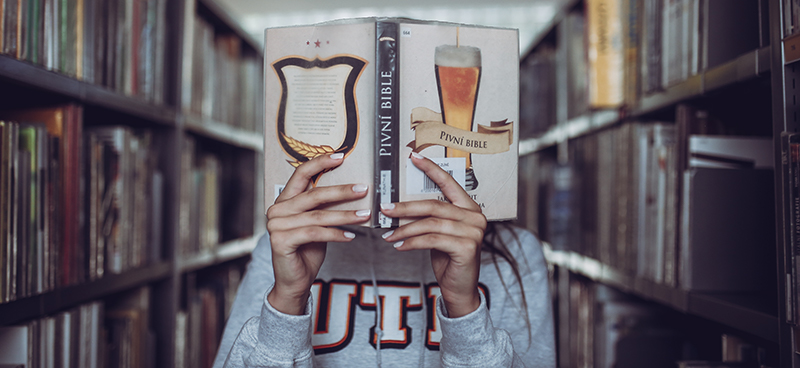 What Is the Ideal Way of Storing Beer? Researchers from TBU Will Advise You Best
What is the impact of long-term storage of beer on its quality? How much does the packaging in which the beer is stored influence its quality? Which of the packaging materials is the most suitable for long-term storage of beer? The research conducted by the food technology experts aimed to find responses to the above-mentioned questions.
"We carried out the research using a Czech lager produced by a Moravian brewer house and four most common packaging materials on the Czech market," said Ing. Richardos Nikolaos Salek, Ph.D., on behalf of the research team. "We carried out a set of analyses of various parameters in each sample, using the Anton Paar device for the measurement of, for example, alcohol (ethanol) content, density, real and apparent extract, level of fermentation and calories in the beer," said another member of the team, Ing. Eva Lorencová, Ph.D. The analysis of the above-mentioned parameters was complemented by a sensory evaluation and tasting of samples. "The latter confirmed certain changes detected by means of physical-chemical analyses," she added. Foam stability, colour, the content of soluble carbon dioxide and bitterness of the beer were also evaluated. The biggest differences were detected regarding the content of soluble carbon dioxide.
"This is due to the fact that not every material serves as a 100 percent barrier between the product and the surrounding environment," said Eva Lorencová. The lowest stability in terms of beer quality was detected in case of plastic bottles, because the presence of molecular oxygen results in changes in flavour. Therefore, aluminium beer cans and kegs were evaluated as the best packaging materials.
"Our research will bring a significant benefit not only to specialists but mainly to experts employed in business and industry, namely beer producers," said Ing. Iveta Černošková. "We stay in contact with the institutions and companies, we take brew house tours with students; they can select topics to be dealt with within their Master's theses there," concluded Eva Lorencová. She also said that in cooperation with the producer they want to continue in the research into other types of beer, such as special or ale types.