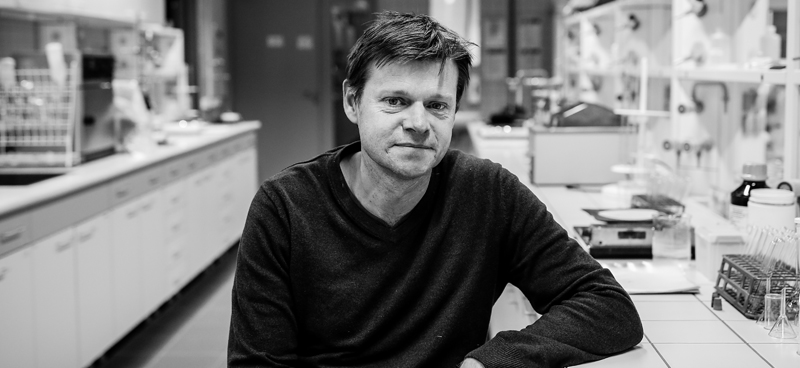 Will We Tackle the Single-Use Plastics Issue?
11. February 2021
Do you think that studies focused on plastics only deal with the final product and not its entire life cycle? If so, you would be very wrong. The reduction of plastic waste, recycling and biopolymers are our key topics and our participation in the SEALIVE project is proof that we are doing a good job.
The Department of Environmental Protection Engineering of the TBU Faculty of Technology has joined the pioneering SEALIVE project funded by the European Union. The project is expected to provide viable solutions based on biodegradable plastics by 2023 as an alternative to traditional plastics for specific widely used products.
The project launched last year will run until 2023; it has incorporated 24 partners from 11 countries into the process. The institutions involved form a well-balanced combination of representatives of companies, industry, applied research (TBU) and non-profit organizations, with all of them primarily focusing on plastics, recycling and biopolymers in the long term.
The results of the project should produce new and progressive solutions for the circular economy which will be able to reduce plastic waste and contamination on land and in seas in the long term. The results of this work will contribute to a better understanding of the technological, economic and societal barriers of current bioplastic applications and will be used as a solid basis for the development of advanced legislation and other investments in this area.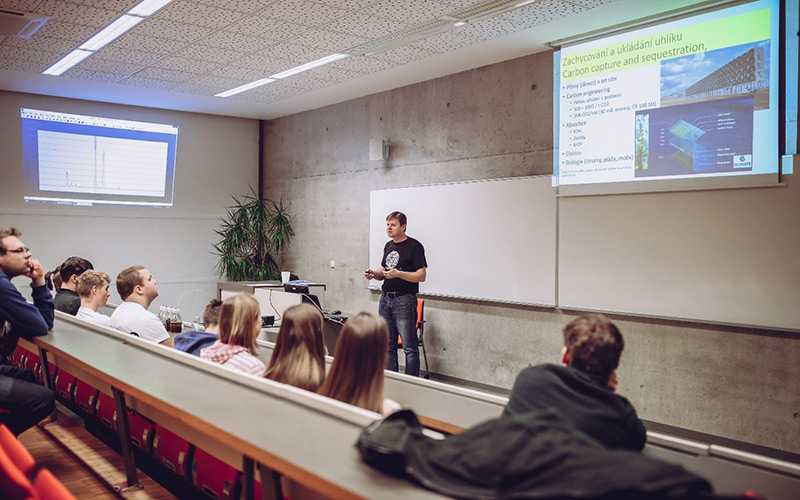 How exactly will our University get involved? We asked Prof. Marek Koutný, Ph.D., Head of the Department of Environmental Protection and principal investigator of the project on behalf of TBU.
What is your opinion of the current situation?
The issue of plastic waste is complex because plastics are just great and perhaps too cheap. But, obviously, something is going on, and there are efforts to find a solution. As with other complex issues, it would be naive to expect finding an ultimate solution; it is necessary to seek, test and assess different solutions.
In what manner will your Department participate in the project? What sub-aims does your part of the project set?
Basic and usable biopolymers that could positively affect the situation are well-known at present. However, their wider use is not possible due to their properties which are, besides the price, simply not ideal for all applications. As in conventional plastics, properties of biopolymers can be influenced by various additives, but here we need to be more careful and avoid that these additives have a negative effect on the environment – they can, for example, prevent natural decomposition.
What will the application of the results be like? What would you like to change in particular?
The outcomes of the project will involve sample solutions (demonstrators) of some typical plastic products such as food packaging, agricultural films, fish crates, etc., where the entire life cycle from production to recycling, disposal or biodegradation should be solved.
Are only academics involved in the implementation of the project, or are also students allowed to take part?
Doctoral students participate in the project as well. Of course, if the topic attracts other students, it is not a problem for them to participate in their free time as well. However, they should have in mind that the publication of the results is subject to approval by the project management. After all, it is an applied research project and there are private companies that invest their own resources in it. So I don't think it is a suitable Master's thesis topic.
What stage are you currently in?
We are immersed in our work. Therefore, we look for various additives and test their applicability for biopolymers, we also test substances that are used in other plastics, or even some natural substances.
Is there a partner involved that you find particularly interesting?
For example, the Spanish company Venvirotech, which focuses on the development of a system for the production of bioplastics from the organic fraction of municipal waste, is interesting. It is a technology start-up, which employs mostly very young people. I hope they will succeed in their work.
What makes you think it is worth the effort?
We can just sit and contemplate and discuss, a lot of things can be calculated, but the world around us is rather complicated, so in the end we just have to try things to see how they work. That is what our project is all about.