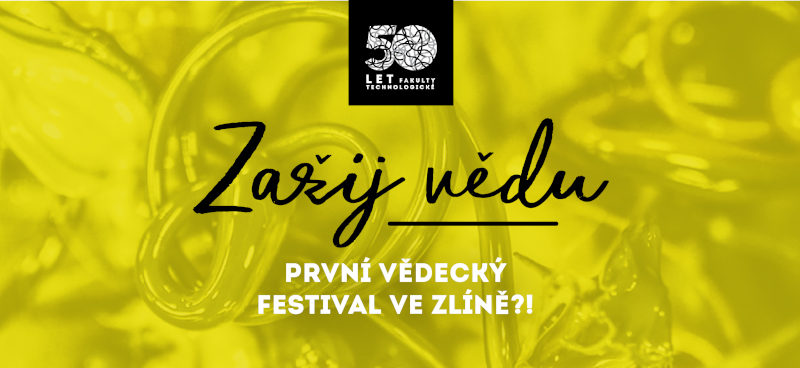 Scientific Festival "Live Science"
On the occasion of the 50th anniversary of establishment of the Faculty of Technology of Tomas Bata University in Zlín, the FT researchers and academics have decided to share their love for research with the public and popularize science as much as possible.
Come and enjoy the first two-day science festival in Zlín that will be held on 16 April and 17 April 2019. Attendees may look forward to enjoying 22 unique workshops focused on 6 scientific disciplines, short evening lectures on the topical scientific issues and the projection of feature films, winners of the international Academia Film Olomouc popular science film festival.
What can you expect? You will have the opportunity to try 3D printing of biological materials, taste delicacies made from insects and also other specialties, test various types of polymers or explore the secrets of macromolecular chemistry.
Most of the activities are intended for attendees older than 15 years. All the events are free of charge and will be held in the building of the TBU Faculty of Technology (U15).
Come experience science!