Bata's Legacy to Europe
30. May 2019
We cordially invite you to attend the conference entitled Bata's Legacy to Europe organized by Tomas Bata University in Zlín and by the Faculty of Management and Economics in cooperation with the Thomas Bata Foundation. This extraordinary conference has a long tradition; the conference themes vary depending on the topicality of subjects. The topic of this year's edition shall be "People – Challenge for the Future of Enterprise – Bata's Legacy to Europe".
The conference, held every five years, will take place in the buildings of the Congress Centre and the Rectorate of TBU in Zlín on 18 September 2019. The speakers will include more than fifty personages of the academic, corporate and public life.
Ideas, methods of management and attitude of Tomas Bata and of his successors towards business, education and public life continue to be an enormous source of inspiration. Tomas Bata said: "There is only one way how to eliminate uncertainty in future, and that by believing in our own people. No great works have ever been created because someone had to do something – rather because someone wanted to do something. I would like to have such people working for our company who want to achieve something. Our company must offer conditions favourable for such an endeavour." Bata managed to interconnect business, education, health care, social services and public sector administration. More than once, he referred to sharing of information, knowledge and innovations as one of the basic elements of his entrepreneurial activities. The same goes for today. People, their knowledge, skills, attitudes, educational methods and sharing of knowledge in changing global conditions are the key for a successful operation of any enterprise.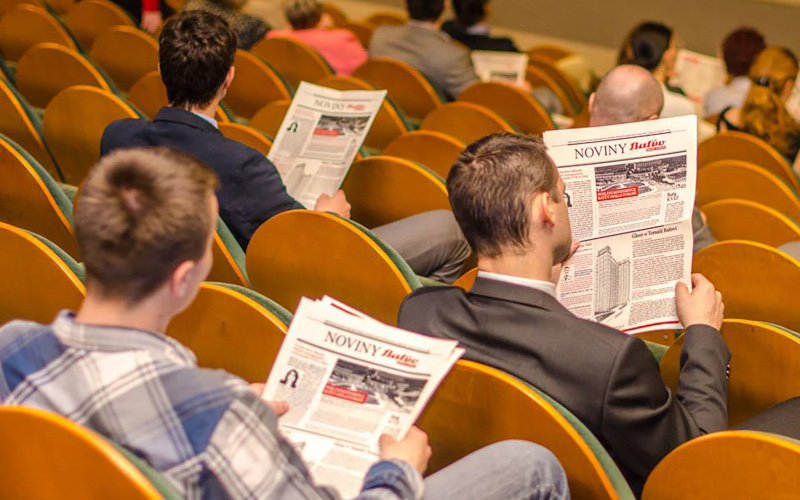 "I believe that the conference will be a source of inspiration and motivation, and that we will again succeed in interconnecting the spheres of business, education and public life. This interconnection, mutual exchange of opinions and understanding enables us to find new or at least better solutions to questions connected to the most valuable assets we have – people, spotting and developing their talents, abilities, skills, learning about their needs and attitudes. We managed to get in contact with many persons of great interest; I am looking forward to meeting personages of various professions, opinions and experience," said Prof. Drahomíra Pavelková, organizer of the event from the FaME. At present, Tomas Bata's words "Start by building yourself!" grow in intensity because more than ever before we realize that all sorts of technologies and robotization make no sense without human power and endeavour. The desire to inspire human endeavour formed the basis for the entire human resource activities in the Bata company. Information about how to apply these principles today will be offered during this year's edition of the "Bata's Legacy to Europe" conference.