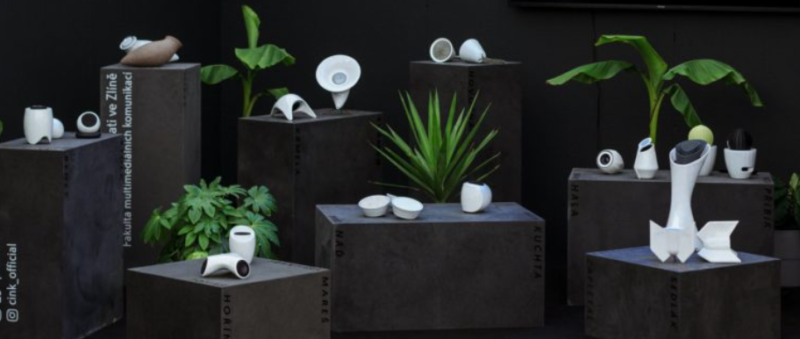 Industrial Design Studio to Present Its Projects at an Exhibition in the Museum of Decorative Arts in Prague
8. November 2021
A retrospective exhibition entitled "The Dimensions of Design" will show selected projects by students of the Industrial Design Studio of the Faculty of Multimedia Communications. The opening preview of the exhibition will be held at 6pm on Wednesday, 10 November 2021 in the lobby of the main building of the Museum of Decorative Arts in Prague.
The Industrial Design Studio, which was established in 1999, builds on the long tradition of industrial design in Zlín dating back to 1930s, when Zlín became the cradle of Czech industrial design.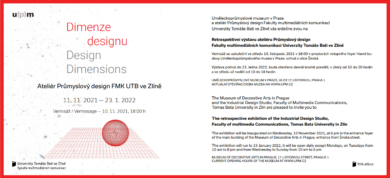 The study at the Industrial Design Studio, headed by doc. MgA. Martin Surman, ArtD., focuses on the issues of designing mass-produced products from the field of furniture design, interior accessories, electric appliances, machines, means of transportation, etc.
The studio put emphasis on the high utility value of design, its ergonomics, visual quality, ecology and production potential.
The studio actively participates in the implementation of R&D projects and focuses on close collaboration with the manufacturing sector, which brings about successful design and development of specific products, registered industrial designs and successful long-term partnerships with many companies. The vast majority of studio projects are also initiated directly by the sphere of business and industry through specific requirements and needs of the industry.
A positive indicator of optimal direction of the studio is the graduates' success in the labour market, both in domestic and foreign companies.
In classes, design is perceived as a communication tool between the designer, the manufacturer and the user.
The studio has presented its work at numerous domestic and international competitions and events focused on design, where it has won a number of major awards, such as at Tokyo Design Week 2015 in Japan, Dutch Design Week 2016 and 2018 in Eindhoven, the Netherlands, Vienna Design Week 2016 in Austria, Bratislava Design Week 2016, 2017 and 2019 in Slovakia, Lodz Design Week 2016 in Poland, Ambiente 2018 in Frankfurt, Germany, Milan Design Week 2013 to 2019 in Italy, EXPO 2020 Dubai in United Arab Emirates, etc.
On a long-term basis, the Industrial Design Studio contributes significantly to the leading position of Faculty of Multimedia Communications TBU in Zlín among educational institutions of similar focus in the world.