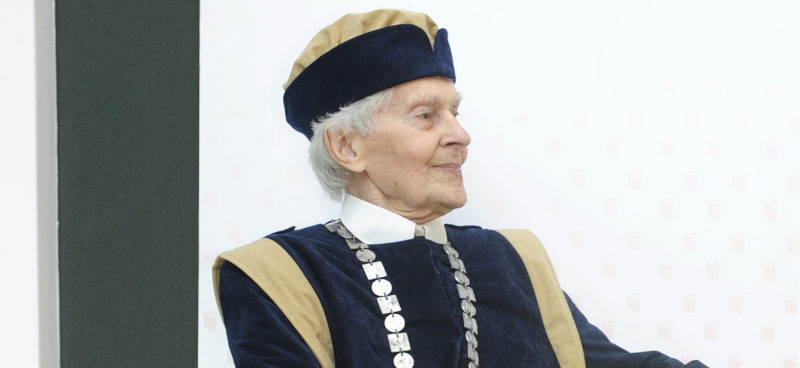 Wishing Miroslav Zikmund All the Best on His Birthday
Czech traveller, writer and publicist Miroslav Zikmund is celebrating his 100th birthday on Thursday 14 February 2019.
Miroslav Zikmund is known mainly for the travel expeditions he made together with Jiří Hanzelka between 1940s and 1960s and during which they, literally, travelled all over the world. They described the experiences gained during their travels in their books and thus enabled people in Czechoslovakia to learn something new about foreign countries. However, after 1968, their activities were impeded by the regime, therefore, Miroslav Zikmund was able to return to travelling only after 1989.
Mr. Zikmund has received a number of awards for his lifetime contribution. He was awarded a honorary doctorate by Tomas Bata University in 2014. He is also a holder of the E. E. Kisch Award, Medal of Merit of the Second Grade and the Order of Tomáš Garrigue Masaryk.
On the occasion of his significant anniversary we sincerely wish Mr. Zikmund good health.