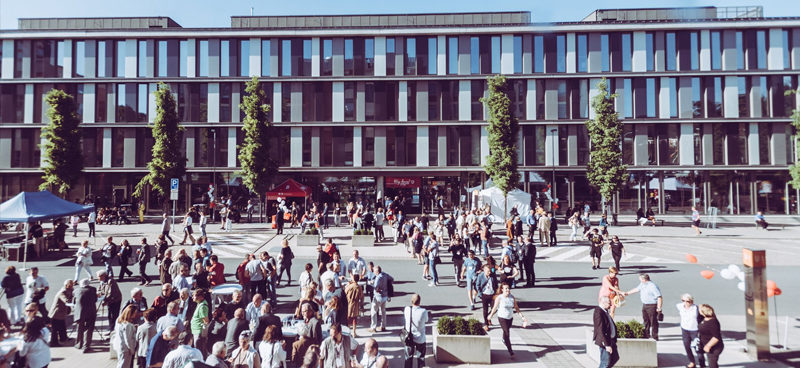 More Than 1,300 Graduates Came Home
This year, the Faculty of Technology, a founding component part of our University, marks the 50th anniversary of its establishment. The anniversary celebration took place in the U15 and U1 buildings on 14 September 2019.
An unbelievable number of one thousand three hundred and twenty five graduates, employees and students gathered in order to celebrate the 50th anniversary of the establishment of the Faculty of Technology of TBU. The supporting programme featured the legendary "The Polymers" band as well as Mňága a Ždorp, Mr. Teddy and The Side Kicks, Ivan Mládek and his Banjo Band – a highlight of the night, and, to conclude the evening, the Golden Delicious band. Successful FT graduates were presented as well.