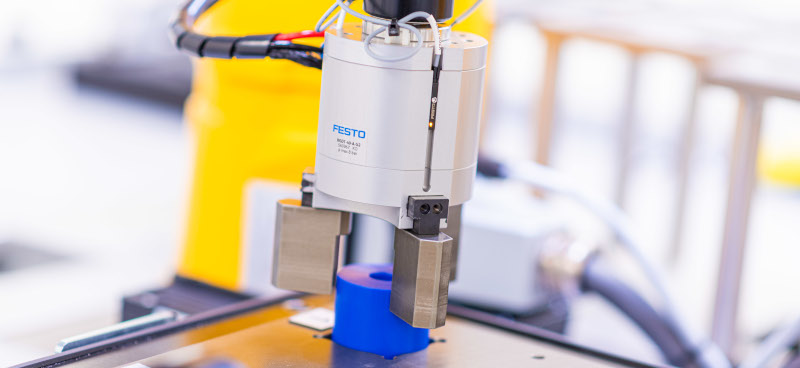 Prof. Vladimír Mařík Visited TBU
Tomas Bata University in Zlín hosted Prof. Ing. Vladimír Mařík, DrSc., founder and current Scientific Director of the Czech Institute of Informatics, Robotics and Cybernetics of the Czech Technical University in Prague.
He took a tour of the Centre of Polymer Systems in company of Prof. Petr Sáha, Vice-Rector for Research, Development and Creative Activities; then, he visited the Faculty of Applied Informatics, accompanied by the FAI Dean, Assoc. Prof. Milan Adámek. Professionally, Prof. Mařík focuses mainly on artificial intelligence, knowledge-based systems or production scheduling and planning applications, therefore, the same disciplines as are being dealt with at the abovementioned TBU research units.