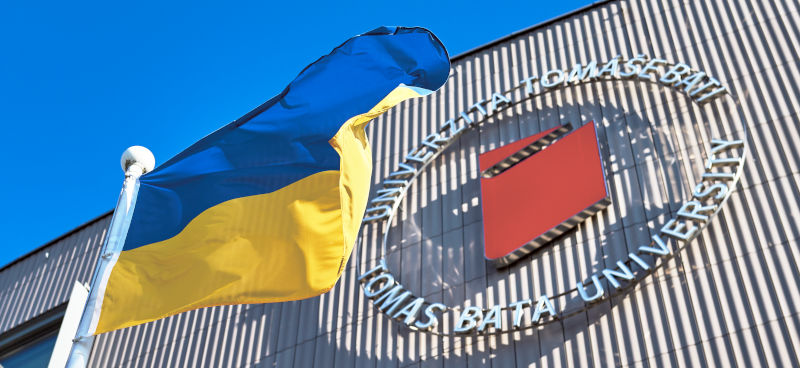 Provision of Humanitarian Aid to Ukraine
28. February 2022
Dear colleagues, dear students, we at TBU are also actively contributing to the provision of humanitarian aid to Ukraine. Therefore, we would like to inform you about the manner in which you can participate in the humanitarian aid aimed to help Ukrainian citizens.
Update: On Monday, 7 March 2022, the material collection for Ukraine, where our University and the Food Bank in the Zlín Region have joined forces, will be moved from the G18 Gallery to the first floor of the U13 building. What is most needed now is long-life food: Canned food, rice, pulses and others. If we are the nearest food collection point for you, be sure to stop by, we will be very happy. More information about what is most needed can be found on the Food Bank website.
In Zlín, a collection initiated by the Faculty of Multimedia Communications is taking place. The collection point is located in the G18 gallery, FHS building, Štefánikova 5670 (near the Školní public transport stop). It is open every day from 10:00 to 21:00. Hygiene items, sanitizers, toothpastes and brushes, soaps, medicines, batteries, power banks, headlamps, sleeping bags, blankets, sleeping mats, baby diapers, baby food and bottles, thermal clothing, durable food, as well as medical supplies (bandages, emergency tourniquets, patches,..) are accepted.
In Uherské Hradiště, the Faculty of Logistics and Crisis Management has joined the humanitarian collection organized by Caritas Uherské Hradiště. Here, mainly bottled water in 0.5l package, durable food – pâtés, canned food, instant soups, sweets for children, instant and bean coffee, teas, coffee cups, soup cups, plastic cutlery – mainly spoons, sleeping mats, blankets and sleeping bags are accepted. You can bring everything directly to the building of Caritas Uherské Hradiště at Velehradská Street 247.
Thank you all for your help.
Tomas Bata University in Zlín