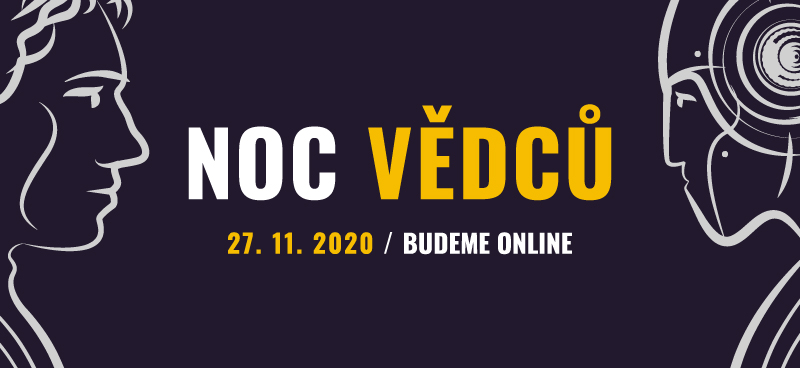 Stay at Home and Enjoy the Researchers' Night Online
11. November 2020
A night full of popular and enjoyable scientific activities is approaching. Although we will not be able to hold the Researchers' Night on the premises of Tomas Bata University this year, you can enjoy the event online and comfortably from your home on 27 November.
"The Researchers' Night is a traditional event that we look forward to every year. Although we are sorry that we cannot meet science enthusiasts in person, we are glad that we have managed to prepare an interesting online programme. We will open the virtual door not only to interesting aspects of the world of science, but also to entertaining programme for long autumn evenings, which we will certainly appreciate these days. The topic of the festival "Humans and Robots" will be reflected in each part of the programme," says Kateřina Večerková, coordinator of the Researchers' Night in Zlín.
And what can we look forward to this year?
10 Minutes about Science
UTButebe Podcasts
Science-oriented Games
The entire programme of the event prepared not only by Tomas Bata University, but by all the participating scientific and higher education institutions in the Czech Republic will be available from 27 November 2020 on the website of the Researchers' Night.