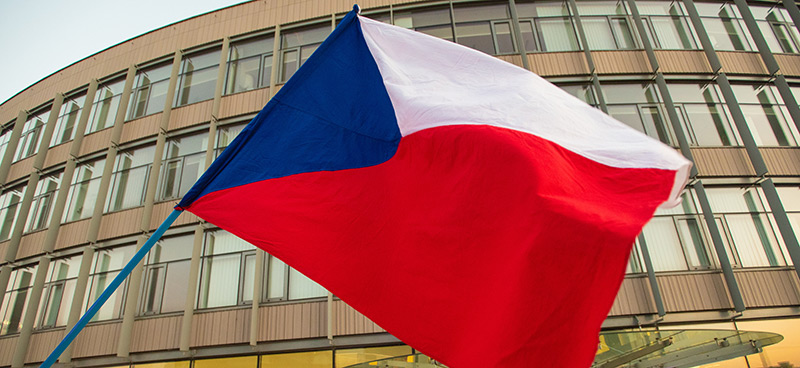 Symbolic Commemoration of the Events of 17 November
16. November 2020
Tomas Bata University in Zlín will commemorate the Fight for Freedom and Democracy Day only in a symbolic manner this year, because the current measures imposed by the Government of the CR in connection with the outbreak of coronavirus pandemic do not allow largely attended events to take place. Therefore, the traditional commemorative march of TBU students holding candles and transparents cannot take place.

This year's celebration will differ markedly from the last year's spectacular celebrations of the 30th anniversary of the Velvet Revolution featuring an exhibition of augmented reality posters, video mapping projected on the building of the Faculty of Humanities, a debate with the erstwhile students of the Faculty of Technology who were instrumental in the Velvet Revolution in Zlín, and their foot print glass casting.
On behalf of all TBU students and employees, Prof. Ing. Vladimír Sedlařík, Ph.D., Rector of TBU, together with Adam Utíkal, President of the Student Union, will lay bouquets of flowers at the memorial plaque for the victims of the totalitarian regime situated in the Peace Square.