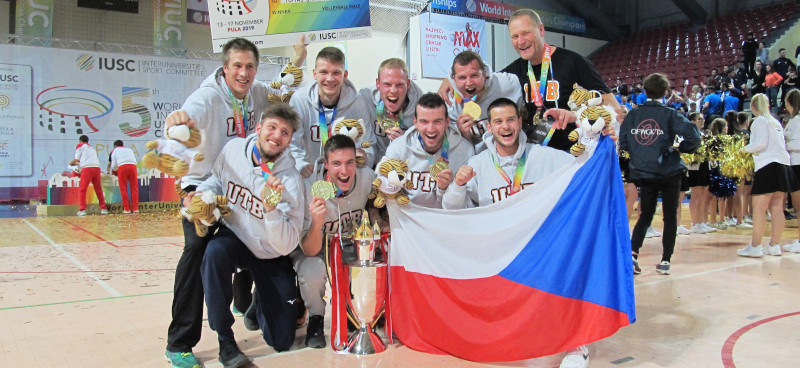 TBU Athletes Won Four Medals at the World Championship
Athletes from Tomas Bata University in Zlín won four medals at the fifth inter-university championship featuring athletes from Europe, Asia and Africa, that took place in Pula, Croatia, in November.
Male volleyball players and Lucie Matošková, 50-metre swimmer, got a gold. Lucie also took the silver in the 200-metre swimming race. Women swimmers won bronze in swimming relay (4×50 metres). Male and female futsal players, female volleyball players and mixed doubles in tennis and badminton were also very successful.