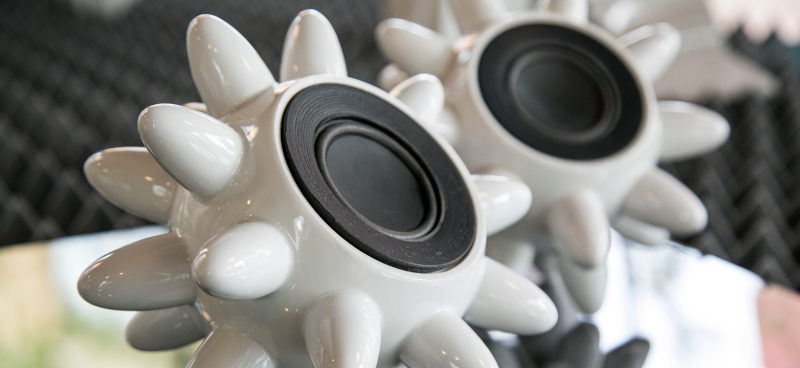 Two Displays Created by the FMC to Be Presented at Designblok in Prague
Join us and look at the future of design! The Faculty of Multimedia Communications of TBU in Zlín has prepared two unique displays to be presented at the Designblok Prague International Design Festival held in October. Both of them will be on view at the Trade Fair Palace on the Prague Exhibition Grounds in Holešovice between 17 and 21 October. Students and teachers from the Faculty's Studios participated in the preparations.
The mystery of design will be revealed to you by the "Alchemists" display, this year also presented by the FMC at the Salone del Mobile in Milano and prepared with participation by students from six of the FMC Studios.
The display entitled DING! and created by students from the Industrial Design Studio will give you an opportunity to listen to the music of the future. The display involves a collection of unique loudspeakers which are not made from plastic but from porcelain.
In short, the future is the topic of the twenty-first edition of the Designblok festival. Both displays created by the FMC will be on view in the OPEN STUDIO (left wing of the Trade Fair Palace).
Opening hours: Daily from 10:00 to 21:00