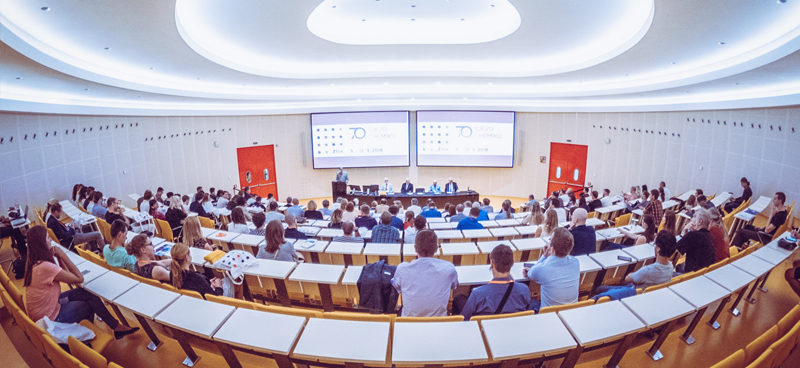 Zlín Is Hosting Chemistry Enthusiasts
More than 300 scientists, non-academic chemistry experts, and researchers from the Czech Republic, Slovakia as well as from abroad are participating in the 70th Chemical Congress held on the premises of the Laboratory Centre of the Faculty of Technology in Zlín.
During the three-day event, participants in the Congress may look forward to interesting lectures by significant guests, such as, for example, Prof. Jiří Janata, Ph.D.,  on Atomic Catalysts, Prof. Ing. Jana Hajšlová, CSc., on Metabolomics – New and Effective Strategy for Evaluation of Food Quality and Population Health Protection, Prof. RNDr. Radek Zbořil, Ph.D., on Carbon Nanostructures for Advanced Biomedical, Environmental and Magnetic Applications, and, Prof. Ing. František Štěpánek, Ph.D., on Remote Control of Reaction-Diffusion Processes by Chemical Robots.
The topics of the annual congress cover all the spheres of chemistry – from organic, inorganic and analytical chemistry to environmental chemistry, polymers, biomaterials, nanotechnology and advanced materials, or rheology.
For detailed information about the programme please go to the congress website.