SHARE
SHARE is a programme by EU and ASEAN to strengthen regional co-operation and enhance the quality, regional competitiveness and internationalisation of ASEAN higher education institutions and students. SHARE is a flagship project of the ASEAN Education Sector that aims to promote regional harmonisation of higher education and introduce an ASEAN scholarship inspired by the European Erasmus scholarship, thereby facilitating the creation of an ASEAN Higher Education Space in support of a people-centred ASEAN Community.
TBU (as the only university in the Czech Republic) is involved in SHARE sholarship programme.
More information is possible to find online on webpage of SHARE programme.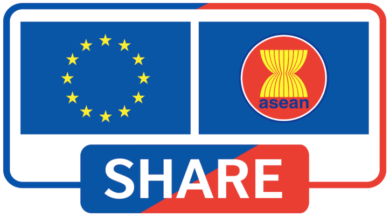 2017-2018 SHARE (ASEAN-EU)
Coordinator: Tomas Bata University in Zlín