CEEPUS
CEEPUS (Central European Exchange Programme for University Studies) is a central European university exchange programme focussing on regional cooperation within the network of universities. The CEEPUS Agreement has been signed by Albania, Bosnia and Herzegovina, Bulgaria, Montenegro, the Czech Republic, Croatia, Hungary, Moldova, Poland, North Macedonia, Austria, Romania, Slovakia, Slovenia and Serbia. The University of Prishtina, Prizren and Peja in Kosovo are participating as well.
Pregradual students with at least two finished semesters, postgradual students and academic persons of public universities are all elligible for the programme.
It is also possible to apply for individual mobility (the freemover format). However, the programme´s main focus are the network mobilities.
The goal of the programme is the creation of Central European university network, composed of individual thematic projects.
More information is possible to find here: www.ceepus.info.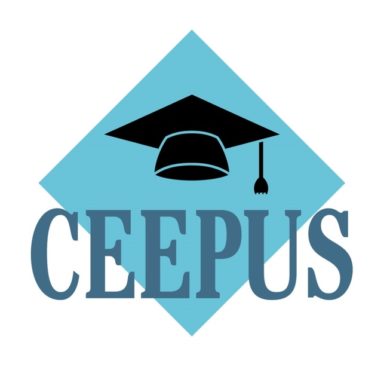 TBU is currently involved in the following networks:
Faculty of Logistics and Crisis Management:

FLCR Coordinator: Ing. Jan Strohmandl, Ph.D.
CIII-RS-1011-04-1819  "Fostering sustainable partnership between academia and industry in improving applicability of logistics thinking (FINALIST))"
Faculty of Management and Economics:
CIII-SK-0505-08-1718 Rural Tourism Programs Network
Coordinator: Slovak University of Agriculture in Nitra, Slovensko
FaME Coordinator: Ing. Přemysl Pálka, Ph.D.
Faculty of Technology:
FT Coordinator: Ing. Jitka Baďurová, Ph.D. (badurova@ft.utb.cz)
| | |
| --- | --- |
| CIII-RO-0013-13-1718 | Teaching and Research of Environment-oriented Technologies in Manufacturing |
| CIII-PL-0033-13-1718 | Development of mechanical engineering (design, technology and production management) as an essential base for progress in the area of small and medium companies' logistics – research, preparation and implementation of joint programs of study |
| CIII-SK-1018-03-1718 | Biology, Biotechnology and Food Sciences |
| CIII-PL-0901-04-1718 | Teaching and research in advanced manufacturing |
| CIII-RO-0202-11-1718 | Implementation and utilization of e-learning systems in study area of production engineering in Central European Region |
| CIII-SK-0067-13-1718 | ADVANCES IN MACHINING : skills and competencies for the future – part 2 |
| CIII-HR-0108-11-1718 | Concurrent Product and Technology Development – Teaching, Research and Implementation of Joint Programs Oriented in Production and Industrial Engineering |